Back to Blog
Gardening Season in Review
Sep 12, 2019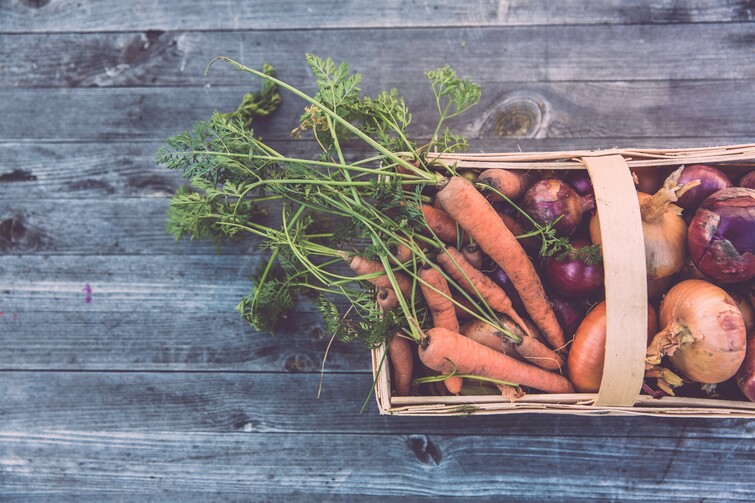 I hope you are all getting settled back into a routine and enjoying the second week of classes! For today's blog, I'm going to talk about my gardening experience this summer! This was my first summer doing a garden, so I don't have an extensive amount of knowledge on the topic, but I thought I'd share my experience with you all.
I was hoping to have planted all my seeds by early May, but I was a bit late and I didn't plant until late May. This is still not too late to plant, you will just have to wait longer until you can enjoy the harvest! This year I planted carrots, beets, beans, zucchini, kale (two different variations), potatoes, peas, and tomatoes (two variations)! My garden actually ended up being quite big, bigger than I think I was able to manage I think. I didn't realize how much work weeding and harvesting would really be, so I definitely need to be more on top of that next year.
I tried to plant things that would grow easily, and require minimal work on my part, but some things turned out to be more work than I would have expected. The snap peas that I grew were delicious, but as a plant there are a bit crazy in how they grow. They easily get tangled up in each other, and because they grow so high, you have to consistently be checking them and tying them up to sticks. I think the work was worthwhile, but next year I might not plant as many of those as I did!
The kale went wild when it started to grow, if you've planted kale before you know this. Once it starts growing, it doesn't stop! I love kale, and I eat it a lot at my house, but I think I overestimated how much I would be able to eat. Sadly, we weren't able to use a lot of our kale because the slugs got to it and ate through lots of the leaves to the point that there was not much left. I found this problem especially with my lacinato kale, and less so with the curly leafed kale. I still think I will plant both of these varieties next year, but I definitely will not plant as much as I did!
Unfortunately, and I think it was because of the weather we had this summer, my tomato plants are not doing great. I've only been able to harvest a few tomatoes, and a lot of them are still green! I'm really hoping that we get some more sun and my tomatoes will ripen before the winter hits, but I've heard from a lot of people that they have had the same problem this year.
My bean and zucchini plants on the other hand did amazing this summer! I have an abundance of both, so I think I will definitely plant them again next year, but reduce the amount of seeds I plant. The zucchini especially, because I have way more zucchini than I can handle. My go-to with all the excess has been to make zucchini bread/muffins and just freeze them, so I'm not complaining about that!
As for my potatoes, carrots, and beets, I have yet to harvest anything! I think I will try harvesting some in the next week or two, and hopefully those worked out as well. I think I will plant all the same things next year, and maybe now that I have a summer of experience under my belt I will try to plant some new things!
Thank you for listening to me talk about my garden! If you've never gardened before, I highly recommend it! The feeling of eating vegetables that you grew yourself is so rewarding. Not only is it in your best interest economically to plant a garden, but it is also one of the best things you as an individual can do for our environment!
                                                                                                                                                                          Happy Gardening!
Kaleigh