Back to Blog
Welcome Back! What's New at King's
Sep 03, 2019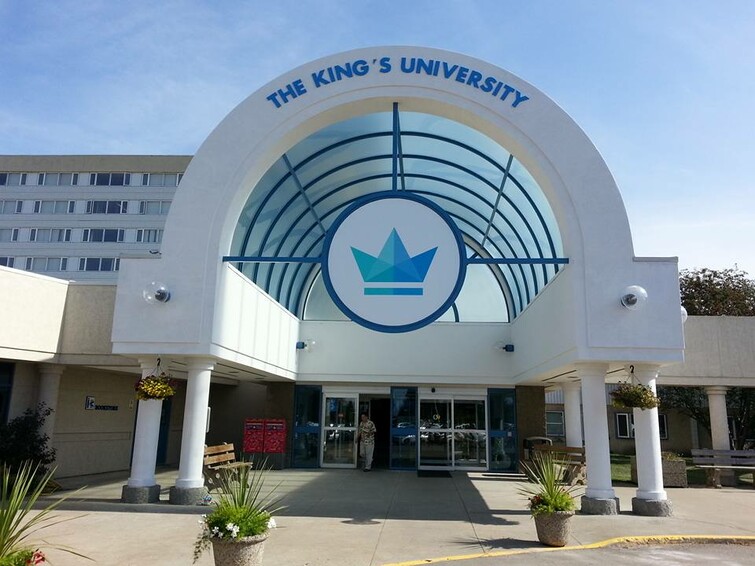 Welcome back to school! Today is the first day of classes, and we've had students on campus for a little while now, moving in and attending orientation. The whole building is buzzing with excitement for the new academic year!
If you're not feeling excited about your return to classes – don't worry! You can do it! Work hard this year, but remember to have fun too. The King's community is here to back you up and support you in any way that you need it.
You may have noticed a few changes on campus since you left for summer break!
The paneled walls in the front entrance have been repainted, and they look so fresh, clean, and modern in white with grey trim! Our Facilities team has been working hard to get it done before the start of the fall semester, and have done lots of painting around the rest of campus too, changing the blue of some of our doorways and installing new signs for our Student Life, Admissions, and Registration and Student Finance offices.
Our bookstore is no more, but don't fret! Our Textbook Pop-Up Shop is up and running until September 13th. It will be open 9am-5pm and can be found in L119, near the Library! Check out our book list if you want to start buying books before you get your syllabi. We'll also have one posted at the shop!
You can't buy your textbooks online, but we do have an online swag shop! This is the perfect place for King's sweatshirts (including program-specific!), lanyards, Keep Cups, and more!
What used to be the bookstore (and part of the Library) is being turned into our Academic Enrichment Centre! This is where you will go for all your academic support needs. See page 6 of our Connection Magazine to read more about it.
These changes around campus might sometimes seem confusing or frustrating, but they're actually pretty exciting! Take some time to get used to our new shops, and get ready to take advantage of our new AEC. Enjoy the return to your studies!
Happy studying!
Emily