Back to Blog
Get to know your profs – Dr. Andrew Rillera
Mar 14, 2022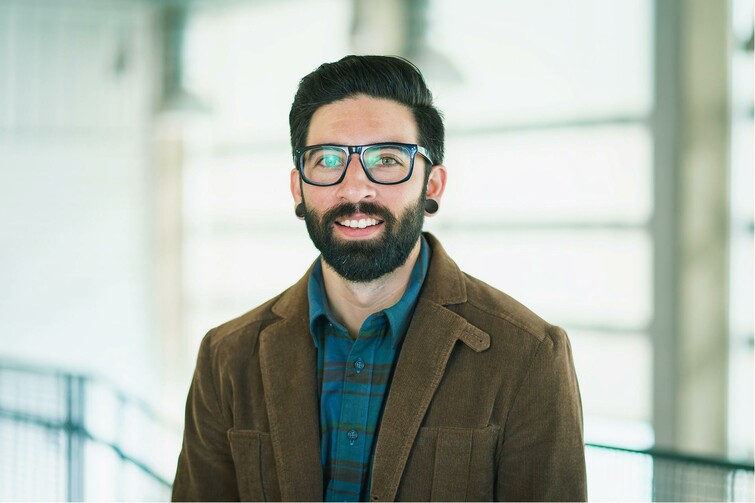 Hello King's students!
For our "Get to Know Your Prof" series, we decided to feature one of this year's new professors - Dr. Andrew Rillera. He was able to take some time between lectures, meetings, and assignment grading to answer a few questions so we can get to know him better.
Where are you from?
I grew up and lived in southern California until we moved to Durham, North Carolina for my PhD program at Duke University.
How did you know that your area of expertise was your calling? What inspired you to become a professor?
Long story short, I had great mentors. They identified my strengths and helped develop them with an acknowledgment of where I needed growth. I want to be for others what some of my teachers were for me.
What was your PhD dissertation about? What is your current research about (if you currently have one)? 
My dissertation is on the Apostle Paul's letter to the Romans. I analyze various ancient rhetorical conventions in order to better understand who/what Paul is arguing against especially in the early portions of this really long letter.
My current research is for a book contracted with Cascade Books on Israelite sacrifice and sacrificial imagery in the New Testament applied to Jesus's death. There are a lot of popular misunderstandings in both of these areas especially among Christians. So, in the book I am making the case that when we attend to certain relevant details regarding Israelite sacrifices we can get a better sense of what is and is not being claimed at various points by different authors in the New Testament. This has significant implications for the way Christians think about the saving significance of Jesus's death and matters of "justice."
What was the most interesting or favourite class you've ever taken? 
This one is hard. I really loved almost all my classes throughout my academic career, but one literally changed the trajectory of my life because it led to me wanting to pursue a PhD in New Testament. There was a class at Fuller Theological Seminary toward the end of my Master's degree called "Judaism and Jewish-Christian Relations" with Dr. Jen Rosner. I highly recommend everyone to look her up and read her scholarship.
What are your hobbies/interests? 
I play hockey, disc golf, and all kinds of Mario games with my family on the Wii and Switch.
What is your favourite level drink? 
Chai latte with a shot of espresso.
Are there any fun fact(s) about yourself that you would like to share with us? 
I regularly eat whole tomatoes plain (like an apple). I can still do a handstand after all these years. My family fostered pet rats from an animal shelter in North Carolina when COVID first hit. Volunteers weren't allowed in the facilities anymore so they needed people to foster all of their animals. We couldn't take in the larger animals so we opted for a pair of rats. It was a mommy and a newborn daughter and they were very fun and cute. But apparently pet rats are illegal in Alberta!
King's has so many wonderful professors who love to share their amazing life stories and background. Don't hesitate in asking them to meet with you for (free) coffee at the Level Coffeehouse to get to know them better!
See you next time,
Minji