Back to Blog
Get to Know Your Profs - Dr. Brian Martin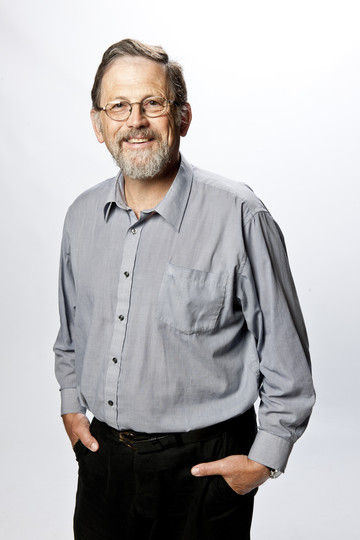 Hi there future King's students! 
What better way is there to get to know our professors than with a little Q & A? This week we have another instalment in our series "Get To Know Your Profs", as we feature our astonishing mathematics and physics professor Dr. Brian Martin. He has kindly taken some time out of his busy schedule to answer a couple questions for us. Let's get to know him, shall we?
What inspired you to become a professor at Kings?
I have always loved the idea of telling people about science. I have always had a passion in the idea of wanting to teach and research. I also like to show my position of faith, faith in science and in general.
What is it that you research?
I study stars. I also study how to create computer simulation of many complex phenomena, which is what we spend our time doing at the visualization center.
What did you do during your years of sabbatical?
I last had a sabbatical last year about 3 or 4 years ago when I had published a couple of papers and reviewed lots of them as well. It consisted of lots of reading and the ability to explore. I also was able to go to the climate change research and be able to review it as well.  
What advice do you have for prospective students entering Kings?
My advice is to just make use of the time to discover where your passions and gifts are. Hopefully King's helps you hear more clearly what direction you are going to go in.  Be open to surprise and being led and hopefully the staff and faculty will help you meet in that. Just know that God has a place for you. 
What is your favourite time of year at Kings?
My favorite time would have to be about right about now, when the days are getting longer and the sun is shining and summer vacation is getting closer.
What's a little known fact about yourself?
Most staff and faculty know this about me but I do a lot of wood working. I have made the TRC bench right here at King's and on the side, some lab equipment too.
What's the most unusual job you've had?
I have about two jobs that were both a share of good times and really weird times. My first job was at a funeral home which was gross, but I would do such things as wash the hearse and just overall cleaning jobs. My second job was a lot better. I had worked with the National Film Board as a student and it opened my eyes up to many new opportunities.
One last note from Dr. Brian Martin:  
Be able to take your studies seriously but also do not let the marks that you see on a test define you. Do not be afraid to fail and if you do, do not be discouraged by it and know how to handle that. There is no one staff or faculty that hasn't greatly failed in anything, so you will not be alone.
If you're considering coming to King's, don't hesitate to get to know your professors, as they will be more than welcome to help you throughout your journey at King's. 
Yours Truly,
Bianca