Back to Blog
Goodbye Highschool, Hello Summer
Jun 28, 2016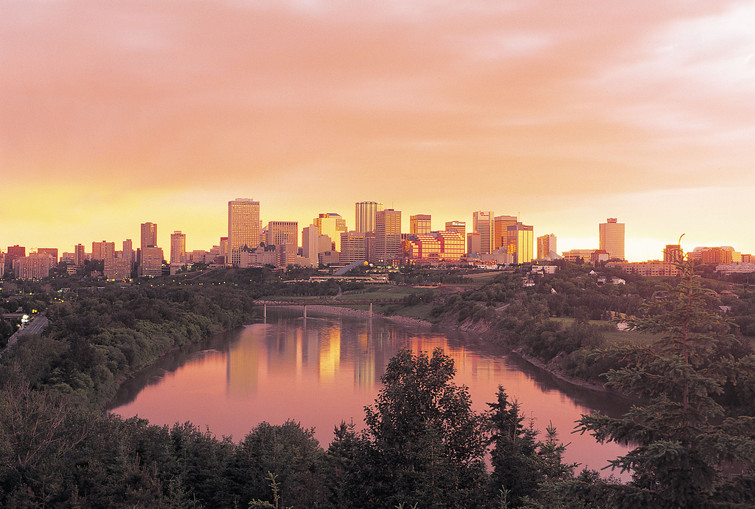 Hey Future King's Students!
High school is quickly coming to an end and that means that it is almost summer time! Yay! As a university student, summer is one of my favourite times of the year because I get some time off from school and can spend it with friends and family. But for you, this summer means a lot more because it is your last summer as a high school student. Once summer is finished, you will enter the world of university. But before then, you might as well have the best summer ever! Why not check out some of these fun activities and events to do around Edmonton in the summer!
The Edmonton River Valley
The Edmonton River Valley has over 20 major parks and attractions included in over 7,400 hectares of land. The River Valley is a great place to go biking and walking with gorgeous views of both the downtown cityscape and nature. With over 150 km of river valley trails, it is a great place to walk or bike. For more options, check out the different rental options through River Valley Adventure Co, including mountain bikes, Segways and roller blades.
K Days
From July 22-31, you can experience music, concerts, shopping, food, rides and more! With 10 full days of fun, you can create new fun-filled memories with friends and families, checking out some concerts or winning prizes from all of the games. To check out who's performing or what rides are at this year's K Days, check out the K Day page.
Heritage Days
The Servus Heritage Festival happens during the August long weekend (July 30, 31 and August 1), where over 85 countries around the globe are represented. I recommend checking out this festival because there are over 500 different foods to taste, creative performances to see and tons of cultural items to to buy. Check out the Heritage Festival website to get a head start on your planning for this year's festival.
Folk Music Festival or "Folk Fest"
Did you know that Edmonton hosts one of the leading Folk Festivals in the world? Folk musicians from around the globe come and perform at this Festival in Edmonton's beautiful Gallagher Park. Folk Fest is a non-for-profit society that is dedicated to bring the best of folk music from around the world. This year's Folk Festival is being held from August 4 to 7, so stay tuned to see who will be performing at this year's festival.
Movies in the Square
This is a great activity to do with friends and family because who doesn't like free movies? Each Tuesday in August, you can head down to Churchill Square in downtown and watch a free movie! You can bring your own lawn chair and participate in loads of pre-show activities, and then watch a block buster movie on a 3-story high inflatable screen. Check out the City of Edmonton page to see what movies are being shown this summer.
For more ideas of fun ways to fill up your summer, check our Things To Do In Edmonton page. Have an awesome fun-filled summer!
All the best!
*Photo credit: The City of Edmonton