Back to Blog
Halloween at King's!
Oct 26, 2018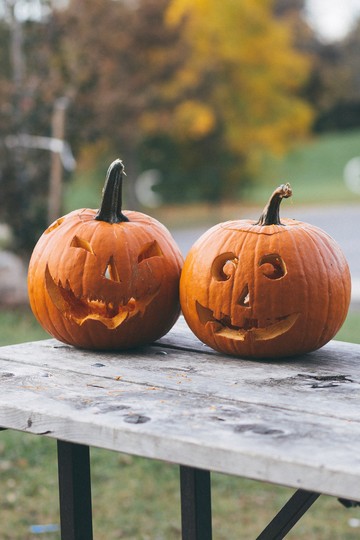 Hi friends!
There is only a couple more days left until Halloween! I am definitely ready for the sugar rush that I know is going to happen. Today's blog is an exciting one because I get to highlight what happens at King's on Halloween! Every year, the Students Association puts together some pretty spooktacular events that you wouldn't want to miss! Here are the events that we have lined up for you this year:
Costume Contest from 12pm -1pm
You're never too old to dress up for Halloween especially for a costume contest! Put your greatest costume to the test and if it's the best, you might just win an awesome prize!
Pumpkin Decorating from 1pm – 2pm
If the costume contest wasn't enough for you, the Students Association has put together a fun way to get into the Halloween spirit: pumpkin decorating! Happy, sad, scary or mad, you can decorate your pumpkin however you want! What can you create in an hour?
Deadmonton at 8pm
Last but not least, the scariest event out of the three: Deadmonton! If you have no idea what this is, it is one of Edmonton's scariest haunted houses. Every year this haunted house changes their theme, costumes and scare level. They always get scarier. Are you brave enough to grab a bunch of friends and make your way to Edmonton's scariest haunted house? Courtesy of Students Association, you will be getting a bus ride to and from Deadmonton. Tickets are currently being sold at the Students Association office in the Student Life hallway for only $10!
If you should know anything about me, know that I hate being scared and I can't even watch a scary movie! But when you have a group of friends, no matter how scared you are it is always a good time. It's impossible not to get even a little bit excited for Halloween when you have these events happening on campus. How will you be celebrating Halloween? Or better yet, who will you dress as for Halloween?                     
Scare ya later,
Bianca.