Back to Blog
Last Minute DIY Halloween Costumes
Oct 30, 2018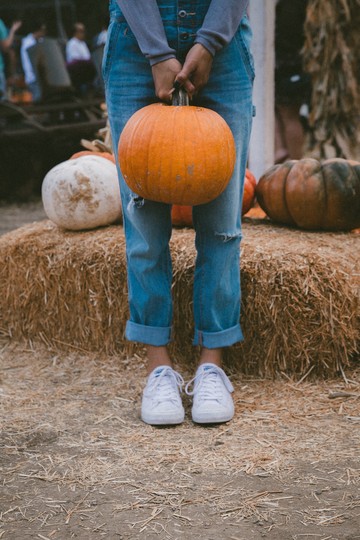 Hey Everyone!
Can you believe that tomorrow is already Halloween? If you're like me then you've probably left your costume until the last minute. No worries though, I have come up with a list of 10 last minute DIY Halloween costumes to help you out.
The Bachelor/Bachelorette
This costume is super easy to do. All you'll need to do is buy some fake roses from the dollar store and dress up in your fanciest attire. Make sure to ask those you're talking to if they'll accept a rose.
Three Blind Mice
If you and two friends don't have a costume this one could be perfect. All you'll need is some black clothes, sunglasses, a cane, and mouse ears (which can be made from construction paper and a headband).
Error 404 Page
Are you over costumes? Write the words "Error 404: Costume Not Found" on a plain white shirt.
Bunch of Grapes
For this costume, all you'll need are some purple balloons, green construction paper, and a headband. Blow up the balloons and safety pin them all over your clothes. Then cut out some leaves a glue them onto the headband.
Scarecrow
This is one of my favorite last minute costumes. Just wear a plaid shirt, jeans, and a sun hat, then add a little face paint to complete the look.
Disney Park Tourist
If you're a Disney fanatic like me and have tons of Disney memorabilia lying around then this is the perfect costume for you. Minnie and Mickey ears, pins, badges, fanny packs, water bottles, autograph books, t-shirts. Just throw everything you have on.
Greek god or goddess
If you have a white bed sheet lying around then this is the costume for you. Just find a tutorial online on how to wrap it properly and then add some gold leaves in your hair to finish the look.
Medusa
For this costume, all you will need is a headband, plastic snakes, and some gold paint. Just glue the snakes to the headband then paint it all gold.
Stick Figure
If you have an entirely white outfit then this might be the costume for you. Just stick black tape on the clothes in the shape of a stick figure and print the face from online.
Dominos
Have a group of people who all don't have costumes? Just wear all black and tape white dots onto your clothing to look like dominos.
Hopefully, these ideas will help to reduce that last minute costume stress.
Till Next Time,
Kayla