Back to Blog
How to be a Master Thrifter
Feb 19, 2019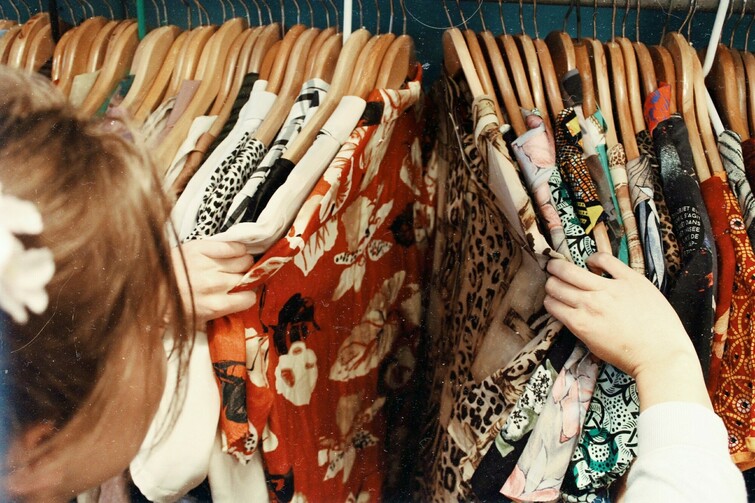 Being a student on a budget, shopping for almost anything can be a dangerous and daunting task. Resisting the temptation to buy a nice new pair of jeans when you know that money could go to something much more useful really tests your level of self control. Well fear not, I have a solution! Thrift shopping! Whether you only know about thrift shopping from the Macklemore/Ryan Lewis hit "Thrift Shop", or you're already hitting up your local thrift store on the weekends, I'm here to tell you how you can be a master thrifter!
Only Go Thrifting If You Have Enough Time
Thrifting takes time; you won't be able to walk into a store and find exactly what you like in your size within ten minutes. So, if you want to have a good experience, make sure you're willing to put in the time to thrift well.
Keep an Open Mind
If it's your first-time thrift shopping, make sure you enter the store with an open mind. Thrifting is most definitely not going to be anything like the normal shopping that you've experienced; it's going to take time and effort, but believe me when you get that sweet find it will be worth it.
Try Everything On
If you something catches your eye but you're not sure if you're going to like it, try it on anyways! Often some of the best finds are the ones you didn't expect to like.
Look for Tags of Brands You Like
If you find it difficult and time-consuming to push through racks of clothes, look for some of the tags of clothing you enjoy wearing while searching. Chances are you might have more luck in finding clothes you know you already like.
Check in Other Sizes
It can be discouraging going thrifting and trying on shirt upon shirt and not finding one that fits. Look for clothes in a size or two up and remember that the clothes you're looking through have been worn before and might not fit quite right. If you find that you're a size small in a normal store and a medium while thrifting, don't take it too personally because thrifting is quite different.
Thoroughly Check for Damage Before Buying
While thrifting you might find something you really like, but before buying check to make sure there's no hidden rips or damage. Remember you are buying already worn clothing so you're allowed to be a bit pickier. If something has a lot of piling and is worn out it probably won't last you much longer and will leave you disappointed.  
Shop for Items Other than Clothing
When most people think of thrifting, they think of shopping for clothes. But thrift stores actually have a lot of other great items. Books and furniture are also great options especially if you're on a budget, and thrifting for furniture can save you a lot of money which you won't regret.
Don't Force Yourself to Shop for too long
As I mentioned earlier, thrifting takes time. But if you stay too long in the store you may become frustrated and discouraged. Only thrift for as long as you can handle.
There you have it some great tips to make your thrift experience all the better. Follow all these tips and you'll be sure to become a thrift master soon. Have fun!
Happy Thrifting,
                                                                                                                  Lindsay