Back to Blog
#IChoseKings - Bachelor of Arts
Mar 09, 2016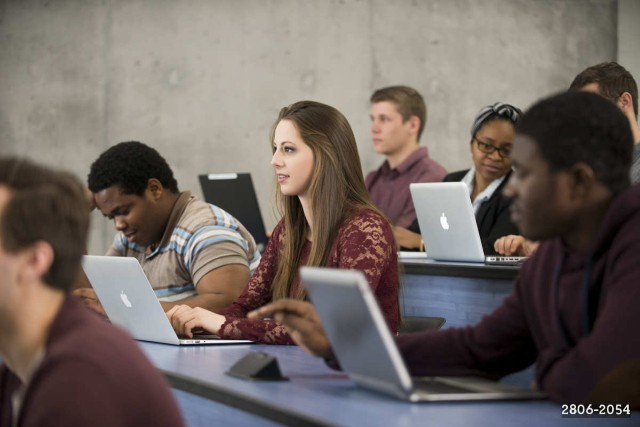 Hello Future King's Students! 
As we continue highlighting our 5 Degrees that King's offer in our #IChoseKings series, I will be focusing this blog on highlighting our King's Bachelor of Arts degree.
Degree Overview
At King's, we offer both 3-year and 4-year Bachelor of Arts degrees with 12 majors that range from Theology or Philosophy to Psychology or PHE. These are the different majors you can choose form:
Why Take Arts at Kings?
Taking a Bachelor of Arts degree at King's allows you to broaden your horizons within a wide range of courses that you take both within your specific major and courses from other disciplines that will give you a well-rounded education.  The interdisciplinary nature of King's degrees will teach you to think critically and to broaden your understanding of your discipline and how it related to other disciplines and to outside the classroom as well. These skills will serve you well after you graduate and enter the workforce, you are not necessarily working in the area you studied during university. You will be able to apply these skills to a wide variety of occupations!
Highlights
King's offers some programs that are specifically unique to our institution:
Major in PHE - King's is the only institution in North America that offers this program. As a politics-history-economics major, you choose two out of the three fields to act as your double major, and the third field becomes your minor. This is a great choice for a career in public life, government or law!
Major in ENVS with an Arts Concentration - King's was the first university in Canada to offer a BA in Environmental Studies. A lot of students are passionate about the environment, but not about taking a Science major. At King's, you can combine ENVS with an arts concentration! So if you're passionate about Business, combine it with ENVS for a career in green business! Or if you're passionate about writing, combine English with ENVS for a career in environmental journalism! There's so many unique combinations to choose from. 
Research opportunities in a Psychology degree - Since King's is a lot smaller than other institutions, students who major in Psychology have the opportunity to do research right from their second year onward, where at other larger institutions, most students would not be able to do research until they are in their senior years of study.
Course Favourites:

There are so many great courses to choose from! Here's some recommendations from our current students:
PSYC 375- Brain and Behaviour
Arts 210- Mixed Media Arts
HIST 359- Environmental History of the Americas
ENG 404- Anxiety to Apotheosis: Literary Theory from Plato to Pater
POLI 311- History of Political Thought II: Modern Political Thought
Tips On Choosing Your Major
Deciding what you want to major in during university can be a stressful task to do, here are some tips to make it easier!Narrow down the area that you are interested in. Do you like a specific class that you are taking at school? Look for the major(s) that relates to that class that you are interested in. Do you like social studies? Why not check out a BA in History, or Politics-History-Economics.
Choose a major that relates to your interests and passions!
Check out what career options you are interested in and see what majors you can take to help you get there.
If you are having trouble on deciding between majors, why not make one your major and the other your minor
Talk to your Admissions Counsellor to see what options are available to you.
If you're interested in taking a Bachelor of Arts Degree, check out more information about King's majors!
All the Best!