Back to Blog
#IChoseKings - Bachelor of Education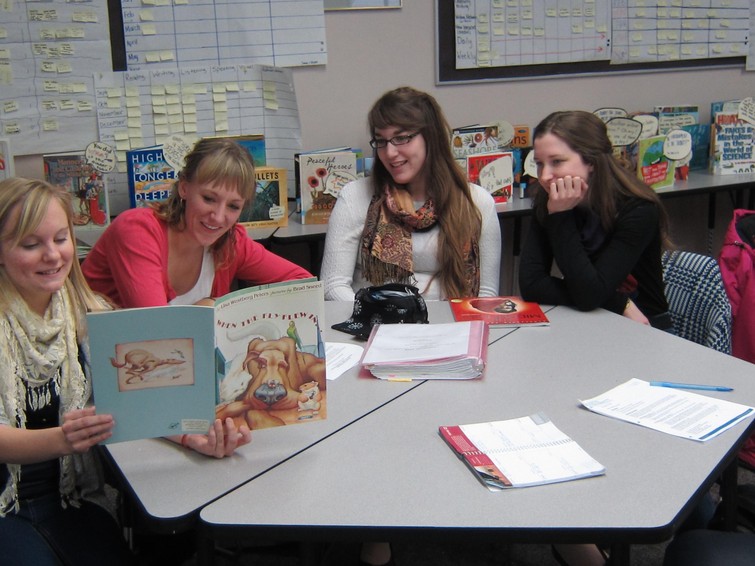 Hey everyone!
King's has 5 fantastic degrees to choose from, so we're doing a blog series called #IChoseKings, which will highlight these degrees! Here's why you should choose King's Bachelor of Education After Degree!
Degree Overview
King's Education program is set-up differently from other B.Ed programs; King's offers a 2 year Education After Degree, so in order to enter the program you will need to have already completed an 3 or 4 year Bachelor's Degree.
You can choose from 2 programs: Elementary Education (K-Gr. 9) or Secondary Education (Gr. 7-12).
Why take Education at King's?
King's teaches students to make connections between faith beliefs and future teaching practices, so once you graduate you will be prepared to teach in Public, Catholic, Independent and Christian schools.
King's B.Ed grads are incredibly well prepared to enter the workforce because of the lengthy practicum of 18 weeks over the course of the two year degree. (Fun Fact: of the 2014 graduates, 95% are working in education positions!).
Highlights
King's emphasizes three "C"s:

Community

: Students spend a significant amount of time with their classmates, and as a result, a close-knit learning community is formed between the professors and students.

Connections

: There is a strong emphasis on the connections between professors and students, and students and their mentor teachers during the practicum. This provides King's Ed students a strong network of experienced mentors to learn from.

Calling

: King's professors want students to develop a strong sense of what kind of teacher they would like to be; the goal is for Education students to flourish in order to help their future students also flourish.
Course Recommendations
There are a number of courses that can fit into your undergrad that will help you once you enter the Ed program and give you a strong understanding of a range of subjects. Click here for a complete list of recommended courses if you are interested in Education.
Here's some Education Course Options that are highly recommended by students in the program: EDUC 414: Educational Technology and EDUC 309: Teaching with Literature for Children and Adolescents
Tips on Choosing Your Major
Choosing your undergraduate degree's focus will set you up for the Education program, so it is important to consider a couple things when choosing your major (33 credits) and minor (18 credits):
For Elementary you do not need a 'teachable' major, but it is very helpful to take a wide range of subjects in your undergrad that will deepen your understanding of the subjects you may have to teach.
If you are interested in teaching junior high, it is recommended to complete a minor in a 'teachable' subject in your undergrad.
For Secondary Education you will need to have both a teachable major and a teachable minor.
Check out this handy dandy list of the potential 'teachable' subjects.
So… if you are looking into taking the Education, look no further! King's Bachelor of Education After Degree is the place to be!
Cheers,