Back to Blog
#IChoseKings - Bachelor of Commerce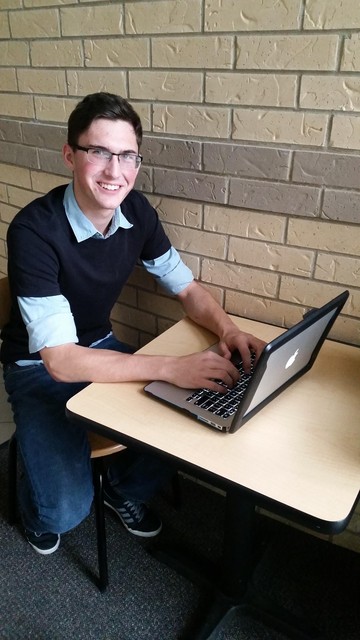 Hey there future King's students!
With this Saturday comes our first Open House of the year at King's! Continuing the 6:01 blog theme of highlighting Bachelor Degrees, offered at King's, I have the honour of sharing why my friend Devyn Hurry said #iChoseKings and joined the Leder School of Business!
The Leder School of Business is part of the The King's University. Attending a school of business for your commerce degree is a great way to give your resume extra accreditation.  The Leder School of Business offers a 4 year Bachelor of Commerce degree and a business minor, the commerce degree itself can easily be combined with other disciplines. That means that King's Commerce graduates can graduate with a major in Commerce and a minor in anything ranging from psychology, environmental studies or even computer science!
Now let's get into my interview with Devyn Hurry (1st year B.Com.) and his experience with the Leder School of Business.
Why did you chose to study at King's?
I choose King's because while I was weighing all my options and looking into different commerce programs the admissions team at King's were the most approachable. When I talked to my Admissions Counsellor I wasn't just a number but a person with genuine interests, passions and fears. 
What are highlights of this program?
The biggest highlight in the business program is the different experiences you have access to. The classes are taught from a perspective that stresses the importance of integrating faith into the business world, and there are constant opportunities to meet professionals in this field through mentorships and internships. Lastly the Leder School Business events are a big highlight, the kickoff event this year was going to an escape room!
What is your favourite business course?
I am really enjoying Business 200, my introduction to business course. I love understanding everything there is to know about business, especially the specific areas this course looks at such as human resource management, accounting, finance and family business. The best part of this class is how relevant it is to my future, everything I learn in this class I can use in the outside world.
Who is your favourite business professor?
Honestly, I like different things about all my professors. Dwayne O'Coin my accounting professor, he is a really humble person, who's also funny and relatable. Then there's Gordon Preston, my Business 200 professor, who is really experienced and focused on the intellectual side of business. I always just want to grab a coffee with Professor Preston and listen to him talk, because he has a lot he can teach me.
Do you have any tips for prospective students thinking of taking this program?
Business is everywhere, everything we do is influenced by business. When you study business you are giving yourself a deeper understanding of the world, which makes it worth studying. You should study business here at King's because the professors are extremely experienced and they teach about the triple bottom line. Most companies focus on the bottom line which is based on how much profit they can make but the triple bottom line looks at the company's impact on their consumers and the environment, as well as their revenue.
If you are interested in our B.Com. degree you can get more information here! Whatever program you find yourself in, I hope it's a perfect fit for you! 
Stay Golden,