Back to Blog
#IChoseKings – High School Student
Feb 24, 2017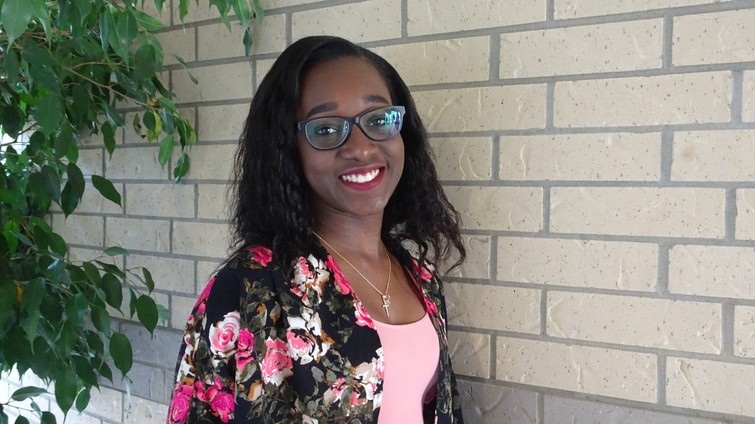 Hi there future King's students!
To celebrate our upcoming Spring Open House on Saturday, March 4th, the Room 6:01 Blog is is featuring an #IChoseKings series. In this installment, I had the pleasure of interviewing Amelia Mcnish, a lovely gal who is a 1st year Biology student. If you're a high school student who's considering going into university right after high school, this blog is for you! Read on to get to know Amelia for tips for high school applicants!
Why did you choose to study Biology at King's?
I chose to study Biology at King's because King's is reputable for their science program. In general, I find such interest in science and I found that they have a really good program in terms of making it really comfortable for students to voice their opinions and see how science and faith work hand in hand. 
What's the best part/advantage of applying directly into university?
I think it makes things a little bit easier, especially if you know what you want to study. Even if you aren't quite sure on what to take, there are a number of options that you can try out and see what really works for you. Applying directly into university is also a way for you to achieve your goals faster.
How was the High School admission process? Was it easy?
For me I found that it was super easy, especially because I did it right on campus. I attended King's View Friday and had the opportunity to sit through a full day of sessions, have a campus tour, sit in on classes I was interested in and apply right at the event. The Admissions staff were definitely a lot of help.
What advice do you have for high school students applying to King's?
 Make sure you have taken English 30-1
 Be organized, which means check deadlines! 
Always ask questions
Apply at a campus visit event for free!
Be confident in the choices you make and don't be too nervous to apply right away
Keep your options open in terms of courses and programs. Try new things! 

If you are interested in the Bachelor of Science degree, there is more information here. And make sure to check out our Spring Open House - it'll be a really exciting and informative time! Best of luck! 
Yours Truly,
Bianca