Back to Blog
International Coffee Day: The Level Coffeehouse
Sep 29, 2020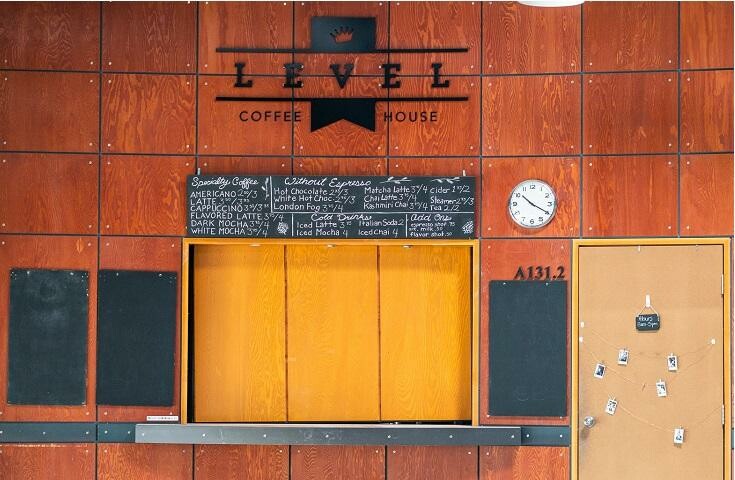 International Coffee day is coming up on October 1st. To celebrate, I've taken the opportunity to highlight some awesome details about the Level Coffeehouse here at King's!
The Level uses all fair-trade coffee. This means you can feel good about the coffee you're drinking, knowing that the workers involved in the production were paid fair wages.
The Level encourages sustainability. Once a month the Level has an Environmental Sustainability draw in which the winner receives a $10 Level card. To enter, individuals can either use the Level to-stay mugs or bring their own mug. In addition, they must follow the Level on Instagram @sa.level.
The Level supports local. If you want a tasty snack with your coffee, the Level sells Bloom cookies. They're delicious and also vegan!
The Level offers new featured drinks monthly. If you find yourself getting bored of the standard Americano or even a regular latte, the Level is always bringing in new drinks. This month's featured drinks include Jamaican latte, Berry Blast Italian Soda, and Iced Matcha Latte. Personally, I found the Jamaican latte to be delightful!
The Level offers a program called Talk is Cheap where both professors and students can get FREE coffee. Talk is Cheap is a great way to encourage dialogue between professors and students outside of class. There are a few rules to the program that you can check out either on their Instagram or in person at the Level.
Finally, the Level is in the process of getting new renovations! While they may not be complete yet, the Level is getting a fresh look and in my opinion, it already looks great!
This international coffee day, I definitely recommend checking out the Level and taking advantage of some of the awesome perks they offer! 
Enjoy your coffee!
Lindsay