Back to Blog
Interdisciplinary Studies Conference Q and A
Sep 22, 2020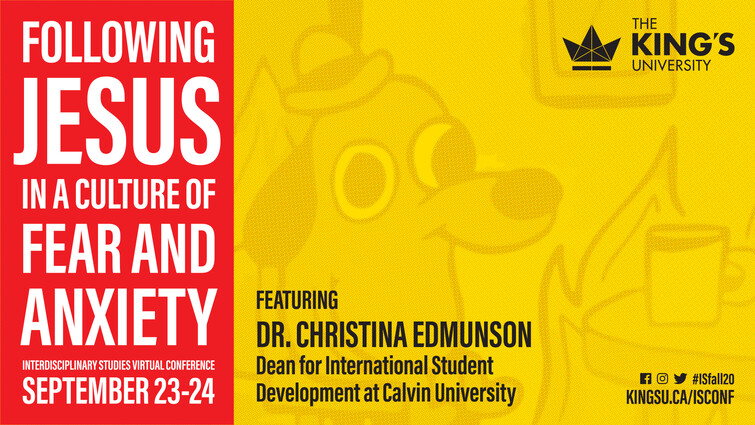 The academic year has officially started in full swing with week three in the books and we are kicking it off with another Interdisciplinary Studies Conference.
A lot has changed this semester, and in this blog we will be addressing some changes to how the I.S. conference will be run this year. 
Q: What changes have been made due to the current pandemic?
A: This year the conference will be held entirely online. There are also tons of videos and directions so that you have easy access to what you need and where to find it. We also welcome our new I.S director, Raymond Klassen.
Q: How are we attending the conference online?
A: Access to all keynotes, breakout sessions, discussion sessions and the conference itself will all be available through Moodle. If you have registered to be in I.S, you should be seeing it pop up on your Moodle dashboard as another course.
Q: When is the conference?
A: The conference happens for two days: September 23 and 24.
Q: What is the I.S going to be all about?
A: This year the theme is following Jesus in a culture of fear and anxiety. This theme will encompass both our Fall and Winter I.S conferences. This week will be all about how we understand our fears and anxieties. The Winter I.S conference will be about how we can move towards courage and hope.
Q: Who is our keynote speaker?
A: We are very excited to get to have Dr. Christina Edmondson as our keynote speaker for the Fall conference. She has significant academic background and very interesting experiences, one being the Dean for Intercultural Student Development at Calvin University. She is passionate about helping several universities develop ethical and impactful leaders. To find out more about our keynote speaker, you can visit the I.S Conference information page.
Q: Who do we contact for any questions or if we want more information?
A: You can contact our new director of I.S Raymond Klassen. His email is raymond.klassen@kingsu.ca
Adjusting to this new school routine has been quite a journey! There is certainly a lot of fear and anxiety in the world right now, so we're looking forward to opening up as a community and addressing our worries together.
Yours Truly,
Bianca