Back to Blog
Wellness Tuesday: Study Space Tips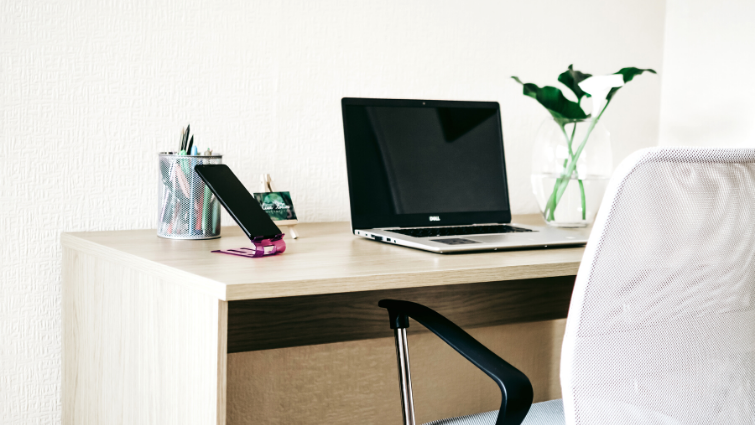 Happy October! It is officially spooky season. We have now been one month into our hybrid model which means we are slowly finding our routine with the new way of doing school. Taking online classes has definitely not been easy for some of us.
There is no doubt that these times can be very busy and stressful so as a student worker team, we have decided that every month we will be doing Wellness Tuesday blogs where we talk about some tips and tricks to keep ourselves healthy during the busyness of school and life. Today's wellness theme is your study space set up.
Whether you are taking the hybrid model at King's or going fully online, it's important to have a space that works for you. Here are three of my tips and tricks that will make learning from home a little easier on your mind and body:
Wellness Tip #1: Stock up
When setting up your learning environment, you need a space that has everything you need. I'm not just talking about a couple of pencils and you're good to go. I am talking about stocking up on water and juice (preferably orange juice to boost your immune system) and even coffee for those who are not so early risers! Also stock your space up with snacks that you can have on your break or breakfast snacks to have before your class. Don't forget the school essentials like sticky notes and a calendar or white board to write important dates down.  
Wellness Tip #2: Computer Stand
If you have a smaller desk and find that it is hard to have enough space to write notes and Zoom at the same time, make a computer stand! I had one of those stands that you buy at Staples for your locker, but since it was too tall for my desk, I took the legs out and made my own legs using DVD cases. Place one DVD case on either side of the platform and there you have it! It should be stable because there are small grooves where the original legs used to be that the DVD cases happen to fit perfectly in. You might need to adjust the DVD cases a couple of times for it to really be stable.
Wellness Tip #3: A place for everything & everything in its place
I know during online learning there are lots of things that can be a distraction like your phone or that TV remote! Try setting up a place far enough away from your workspace that it's out of reach and keep all your distracting items there while you're in class. It also helps to use your desk for school only. If you only have one area/room/desk to use for distance learning, make sure when it's time for your classes, only your school stuff is there. Having one area where you do distance learning helps your mindset separate school from the rest of the things going on your life. It's important to dedicate specific spaces so you can focus on the things that help you relax and take breaks.
I hope these tips help clean up some of the stress that you are feeling about taking the hybrid model or any form of distance learning! Wishing you all well and may your mind be as put together as your new space.
Yours truly,
Bianca