Back to Blog
MHAW!
Jan 15, 2016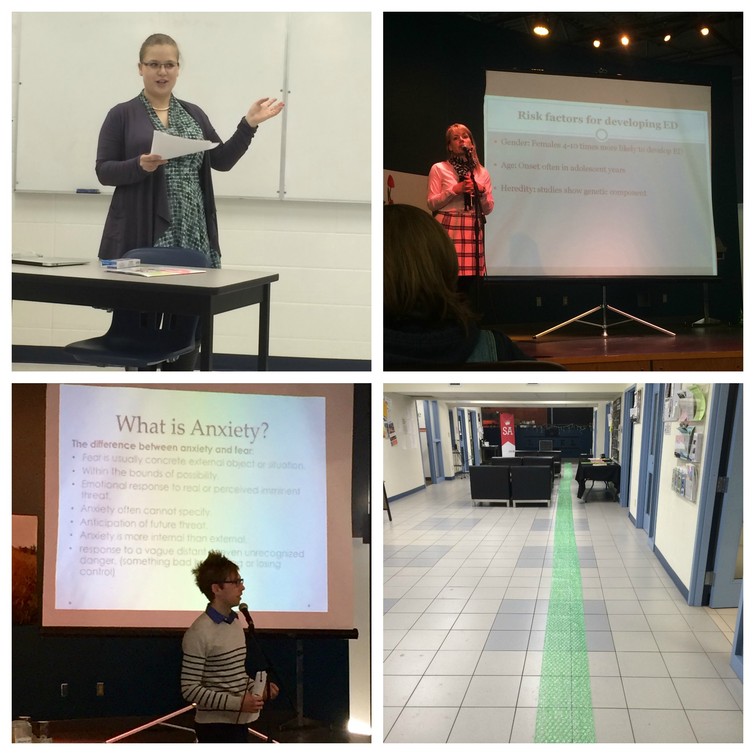 Hey King's!
So what is MHAW?? It stands for Mental Health Awareness Week, which is exactly what we had this past week here at King's! TKUSA planned a week full of activities, presentations and stressbusters to promote mental health awareness. The goal was to create open communication about mental health and mental illnesses, reduce the  stigma, and let people know that whatever they're dealing with, they're not alone and there are resources and people willing to support them. Here are some of the great events I attended!
1. Anxiety Presentation
Our Student Counsellor, Zac Berg, explained what anxiety is and how we all experience it, especially while being a student! He also offered helpful tips and strategies to combat anxiety and led us through breathing exercises and a guided imagery exercise.
2. Stress Buster Event!
On Thursday, the Students' Association lined the halls with bubble wrap leading to the Level Coffee House, where the entire floor was covered in bubble wrap! You can imagine the popping and laughter that ensued!
3. QPR: Suicide Prevention Training
Our Residence Director, Alison Exner, is certified in Suicide Prevention. On Thursday she taught a class of students and trained them in suicide prevention. Now I know how to confront someone who may be thinking about committing suicide, how to get them help if they need it.
4. EDNSA (Eating Disorder Support Network of Alberta) Presentation
We had a representative, Sue Huff, from EDNSA come to campus and discussed what eating disorders are and how to identify each one. She also explained how an eating disorder affects an individual more than just on the physical level, and what is involved for the road to recovery. She concluded her presentation by supplying us with resources should we know anyone who needs support in that area.
If you're ever having a hard time, or if you know of someone else who is, King's has some fantastic resources to make sure your studies go smoothly!
Well that's all for now folks!