Back to Blog
#StillInEdmonton
Sep 26, 2016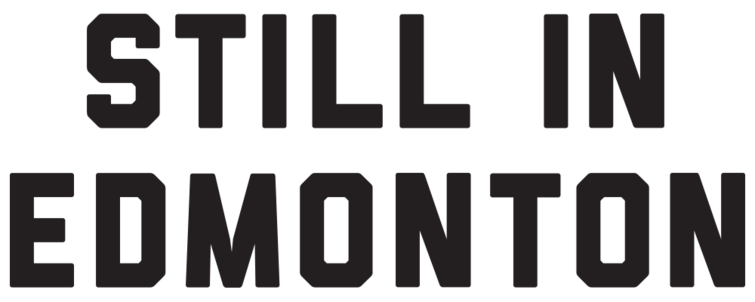 Edmonton is the largest northernmost metropolis with a population over one million people. With the Rocky Mountains to the west and prairie land to the east, Edmonton is not quite a mountain-town but not quite a prairie city. Often facing a cultural identity crisis, Edmonton is like the long lost cousin of Canadian cities. And yet, Edmonton is rugged, it's original, and boy is it beautiful. It's a city of young urban creatives, risk takers and where it's normal to help your neighbour.
Often people talk of "getting out of Edmonton", of "moving to BC" or "getting out east" – but they never leave – somehow, for some reason, they stay. This phenomenon has spurred a collaborative movement called "Still in Edmonton" where Edmontonians come together to explore their city's identity, and the mixed feelings that go along with "still" living in Alberta's capital city, home of the Oilers, and nine months of winter. It even has a catchy tagline - We love it. We hate it. We're still here.
"Edmonton sort of gets a bad rap, not from outside people but even internally. There's this 'ugh' feeling." – Still in Edmonton's anonymous administrator.
And yet, Edmonton is a thriving city with more people moving here every day. So I decided to ask current and former King's students why they are "still in Edmonton". Here are their stories.
"Edmonton has a certain charm about it. I can't quite place it. But it's a mix of that go-getter attitude, a love for the outdoors and a sense of community that comes with living in nine months of subarctic temperatures." – Joshua Thomas (moved from England and is still in Edmonton)
"I'm still here because, gradually, throughout the four years of my degree, Edmonton became home for me. I made personal and professional connections that made me want to stay here, even if it was easier and cheaper to move back to my parents' house in BC. And now I just got a really good job that will help develop my career. Summed up in one word: I stayed because of opportunity." – Celena Peters (moved from Fort Saint John and is still in Edmonton)
"For me Edmonton is a place where there is always something new and exciting to do. From going to a play to experiencing a restaurant, or relaxing and enjoying the beautiful river valley, Edmonton is so diverse that you can get a taste of all the cultures that make Canada a wonderful place to live" – Kaitlyn Visser (grew up in Edmonton and is still in Edmonton)
Why are you #StillInEdmonton?
Cheers,
Josh
Note: This is Josh's last post as a 6:01 blogger - thank you for all your insights and helpful tips, and best wishes as you finish your program at King's!