Back to Blog
Study Abroad with Quest Mexico
Mar 10, 2017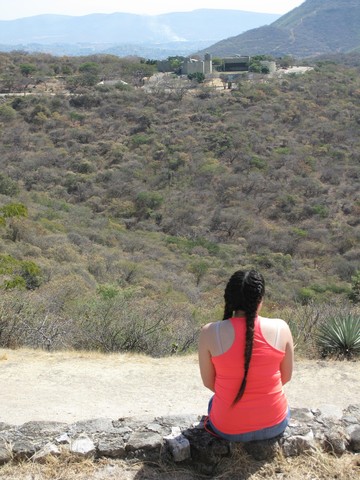 Hello King's!
I am so excited to share this with everyone! Over Reading Week I had the opportunity to go to Mexico for course credit with a group of King's students. The trip was with Quest Mexico through the Micah Centre. Quest Mexico is a non-profit organization that is devoted to "creating social justice and peace through transformative, experiential education", through which we were able to learn about the injustices many people face living in Mexico. 
Based in Cuernavaca, Mexico, we spent 10 days participating in activities that included talking and visiting people in different villages, going to markets, squatter settlements, historical sites, and listening to guest speakers. Every day was jam packed with incredible stories, intense emotions, and a deeper and deeper understanding of the struggles so many people face in Mexico. 
One of my favorite things that we did was listen to the stories of the people that we visited. There was one story in particular that I was absolutely immersed in: Maricruz crossed the U.S.-Mexico border illegally when she was younger with some of her family members. Although she only stayed in the U.S. for a few years before deciding to return to Mexico, her journey of getting to the border to crossing the border and then living in America was so incredible. She was so willing to tell us her story so that we could try to understand why so many people try to immigrate illegally. We hear of stories of people crossing the border illegally in the news all the time, yet we never hear the personal stories of the people who cross. It becomes a very different story when you hear it from someone who experienced it first hand.
The stories we heard from the people we visited are the realities that they have every single day. Yet, in our lives, our hardest struggles could be absolutely nothing compared to what these people experience. I'm not saying that we don't all have our own difficulties because we definitely do, but that it is because our realities are so vastly different then of the people of Mexico, that I don't feel that they even compare. Many of the people we met while we were in Mexico live day to day, trying to find ways to feed their families, survive, and make it to the next day. I feel so blessed to have met so many amazing people while I was there because they opened my ears, eyes, and heart to the realities of their lives. We can be so blind to the injustices of our world that we don't focus on the injustices that are happening all around us.
Coming back home was a lot harder than I had anticipated. I experienced reverse culture shock and I definitely was not expecting that to happen. In only 10 days, I had experienced an overload of sensations and emotions, that when we came back, I had a tough time trying to get back into my own reality. You learn so much on this trip and when you come back, you want to put what you learn into action. When we landed in Edmonton, Roy Berkenbosch, my professor, said to us, "This is now your new mission field." Sometimes we forget that although there is so much injustice around the globe, we do not realize that there are injustices happening in our own backyard. Now that it has been a few weeks since coming home, it has been easier to get back into the busyness of my life, but I was forever changed by going on this trip, and I am finding ways to be involved in my own community where I can help make an impact on those who experience injustices in their own lives.
The experience I had in Mexico were absolutely unforgettable and I would strongly recommend you check out the variety of opportunities offered by the Micah Centre - it will be an experience that you will honestly never forget.
All the best!
Monica