Back to Blog
Summer in Alberta
Jun 18, 2021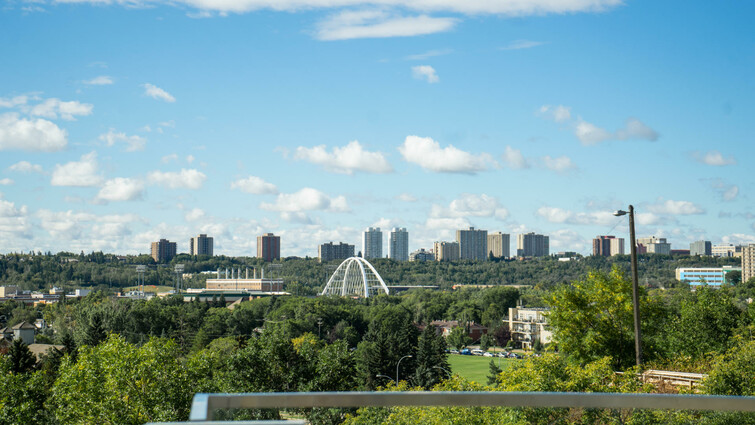 Summer is here! More specifically, this Sunday marks the longest day of the year. This season is definitely my favourite. The sun's out, the weather is beautiful, everyone is happy and enjoying the outdoors. Here are some of the things I look forward to every summer in Alberta:
Warm Weather
This one is probably the most obvious one, but there is nothing I love more than being able to go out without having to layer up.
Ice Cream
Though I always say that ice cream is a year-round treat, it really does taste much better when the sun is shining. This is the time to indulge into as much ice cream as you want any time of day!
Longer Days
The sun rises earlier and sets much later. You can sometimes lose track of time when the sun is still up past 10 pm, but this is the best part of summer: being able to be out with friends late in the evening and exploring everything you can.
Picnics
Summer is definitely picnic season, and this is a great way to spend some time outside with your friends and family. So, bring out those picnic blankets and enjoy a relaxing time outdoors.
The Great Outdoors
With the warm weather, this is the time to take advantage of spending more hours outside. There are so many possibilities in exploring the great outdoors. Whether camping or hiking, you can experience the beauty of nature's bright colors, blooming plants and flowers, and all the wildlife roaming around.
Bonfires
There has always been something so relaxing and amazing about chilling around the fire pit with a group of friends and family. You can sing songs or listen to some of your favorite tunes of the summer, share stories, and just share lots of laughter with one another. It is overall just a great vibe!
Spontaneous Trips
Whether it is by plane or car, trips are a great way to take a break from your busy life; they are great for the soul. Even if you don't have a particular destination in mind, your choices are infinite!
Go out and get plenty of vitamin D! See where summer takes you and create new unforgettable memories. Let's enjoy it while it lasts.
All the best,
Erykca