Back to Blog
Summer Party/BBQ Hosting Tips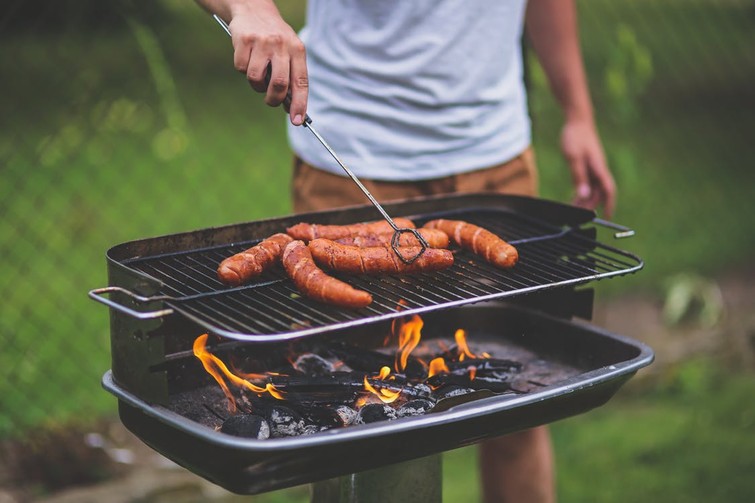 Hello friends!
This long weekend my family and I hosted a BBQ party, and it got me thinking about the kinds of parties/BBQ events that can happen during the summer…and believe me lots can definitely happen!! It's time to put your best hosting abilities forward and plan the next summer BBQ party of your own.
Have no idea where to start? Have no fear, the student blogger is here! I've conjured up some quick tips, essentials, and all the things you need to know to have a bumping summer/BBQ party.
Tips:
Potluck Style: If you are running on a time crunch, and food is very important but time-consuming to make all on your own, do a potluck! Invite your guests to bring any kind of sides they want alongside the BBQ.
Prep time: start getting things together about a week in advance so that gives you time to add or cross things off your list.
Cleaning: Set up a sanitation station somewhere away from the party where you can slowly add full garbage bags as the party goes on instead of leaving everything to clean last minute.
Supply kit: Since the weather will be nice and you'll be outside at some point, set up supplies for your guests that can be ready at hand, like bug spray and sun screen.
Table tips: Have silverware set out so it's easy to grab. Separate your silverware into mason jars or cups so guests can easily grab one of each. If you're worried about shy guests who won't take a lot of food, serve food like a buffet station or a self-serve station so people will be more prone to helping themselves.
Essentials:
Music playlist
Outdoor sprays (bug spray, sun screen, etc.)
Cold drinks
Lights to continue your party in the dark
Photo backdrop for pictures as well as a disposable or printable camera
Fun party favors – doesn't matter the age, just something fun to add on to the party!
Sweet treats area that everyone can pick at throughout the party
There you have it! These tips and essentials should help you get on your way to planning your next big summer party/BBQ. Good luck!                                 
Yours truly,
Bianca