Back to Blog
Summer Jobs: What to Look For, What's Available, Tips & Tricks for Applying
May 22, 2018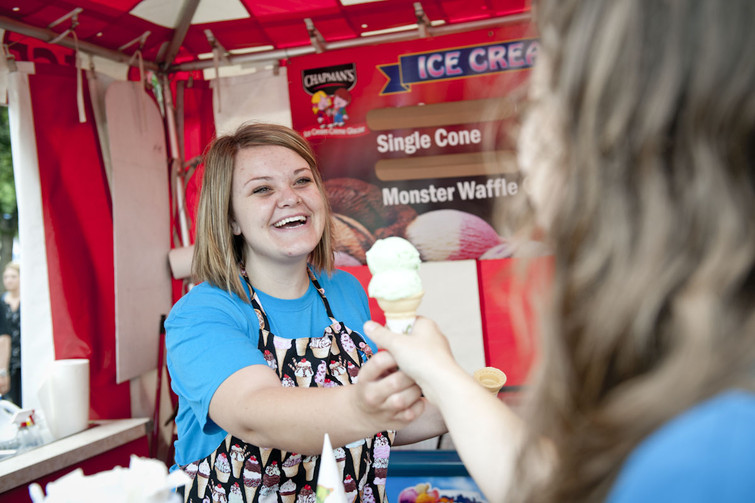 Summer is just around the corner, and that means it might be time to start looking for a summer job! Here are some tips to get you on track.
1. Think About What You Want
Do you want something you can keep when school starts up again or a job that's only for the summer? Some jobs are geared towards high school students specifically or require grade 12 education; look for those because you'll be exactly what they're looking for!
Retail and server jobs are a student classic, and they're something you can maintain when the summer's over.
If you want something just for the summer, try looking into some fun or interesting spins on the retail/server position, like festivals! K-Days is only around for 10 days, but it's a great summer job opportunity. They will need lots of people to fill different positions, from taking and selling tickets to concession staff to operating the rides. It's perfect for students!
2.  Look at Websites that List Job Ads
Places like Indeed and Google have searchable databases of job listings and are a good place to get an idea of what's available and the information you need to apply. If you're not in a hurry, you could also start curating your professional LinkedIn profile for when you're job hunting during or after university.
3.  Present Yourself Well
When you're looking for a job it's important to be honest about your strengths. Include some of the skills you've developed and duties you've been responsible for in your past experiences and commitments when you're writing your resume. When you go in for an interview, dress well! First impressions are important.
One last thing: Don't be discouraged if it takes a few tries!
Happy hunting, everyone!
Emily