Back to Blog
The Ultimate Fall Comfort Food Recipes
Oct 03, 2019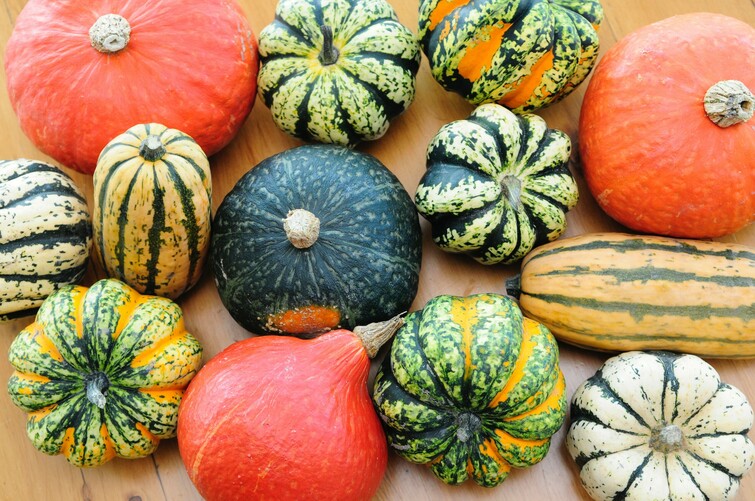 Fall is the ultimate comfort season. It's the season for cozy sweaters, hot chocolate, apple crisp, and hot soup. What's more comforting than eating a hot bowl of homemade butternut squash soup? Nothing! The three best fall staple foods are squash, apples, and sweet potatoes, and I've compiled a list of recipes made with these three foods so you can bring the epitome of fall comfort into your home. 
Let's start with the squash recipes:
Baked Spaghetti Squash: The first time I tried spaghetti squash was just this past year, and since then I have cooked spaghetti squash way too many times to count. This recipe is so easy with only cheese, tomato sauce, and squash, it'll truly make you happy to make such a cheap and delicious meal. If you enjoy spaghetti, I definitely recommend you try spaghetti squash as an alternative to traditional pasta noodles, you won't regret it!
Butternut Squash Soup: This may not be the perfect recipe to cure homesickness, but believe me when I say it comes close. This is also a recipe I tried for the first time this past year. I would definitely recommend it for those really cold fall days to bring you that classic comforting taste of home.
Baked Acorn Squash: As all the other recipes, acorn squash is also another food I tried for the first time this past year. It is quite an interesting taste, it's not my favorite but if you're a fan of sweet baked flavors this one is great as it has brown sugar baked on top of it. 
Apples:
Apple Crisp: Apple crisp is a total classic. It's one of those recipes that, while eating it, I can imagine my Grandma baking in the kitchen. If you ask anyone who knows me, they'll tell you that I am not a fan of cinnamon, but oddly enough apple crisp is the one recipe I will eat with cinnamon in it. So it may have cinnamon, but it's still Lindsay approved!
Caramel Apple Pizza: I have never tried this recipe but it sounds so fun! Who doesn't love pizza? And who doesn't love caramel? This sounds so delicious; I definitely want to try this one this fall! 
Sweet Potatoes:
Maple Rosemary Roasted Sweet Potatoes: Fun fact, I have never actually tried anything with sweet potatoes aside from sweet potato fries, so I may not be the best judge for these recipes. But, this one looks and sounds super delicious. Honestly you can put maple syrup on anything and convince me that it will be good. With only five ingredients of sweet potatoes, olive oil, rosemary leaves, maple syrup, and salt and pepper, plus a thirty minute cook time, this recipe is worth a try. 
Buffalo Chicken Stuffed Sweet Potatoes: I love buffalo chicken so finding this recipe was a win! This one takes a bit longer to make (just over an hour) but honestly if this recipe is as good as it sounds every minute will be worth it. 
I could've found over one hundred delicious recipes to test out this fall, but if you try at least one of these recipes I'm sure you will be able to bring the taste of fall comfort into your home or dorm.
Have fun cooking!
Lindsay