Back to Blog
Things I Wish I Knew in My First Year
Nov 16, 2021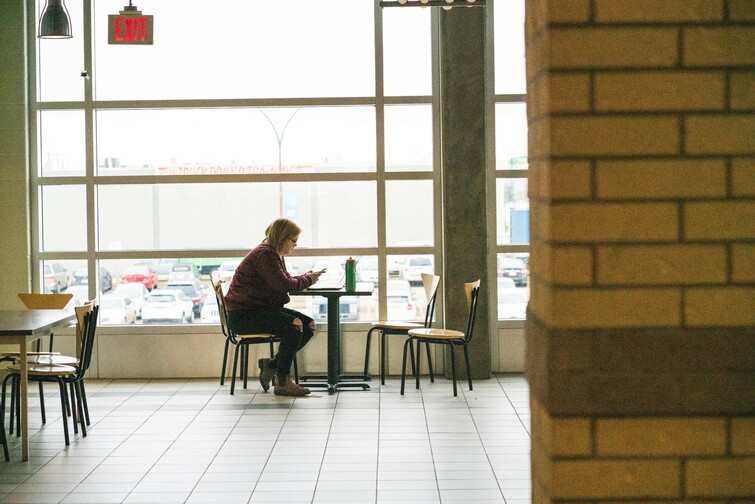 We have hit the halfway mark in the semester. Amongst all the midterms, assignments and group projects I hope everyone has settled into the King's community. I wanted to gain some insight from returning students regarding things they wish they knew in their first year in post-secondary. Maybe their responses will correlate with your experiences!
"In my first year I wish I knew how nice people would be to me. Everyone chose to be here and it is very likely you'll find people just like you! I also wish I knew that I would find so much benefit to all my electives and breadth of study courses at King's. There is so much more to study than just your major and minor." -Katie Doucette, 1st Year Bachelor of Education ('21 King's Graduate)
"I wish I knew that professors aren't as scary as you think they are. Do not be scared to ask them for help! I also wish I knew that you are so much more than your academics; learn to rest and find grace and peace even in the littlest things." -Julie Korver, 4th Year Bachelor of Arts in Environmental Studies
"I wish I had known how approachable professors are. They are super willing to meet with you outside of class and answer questions. They truly want you to succeed." -Anonymous Student
"I wish I knew how important it is to schedule classes in a way that best suits your life (to the best of your ability)." -Michael Holmes, 1st Year Bachelor of Education ('19 MacEwan Graduate)
"I wish I knew how to efficiently balance my studying time and leisure time so that I could avoid cramming all of my assignments the day before they are due." -Minji Kang, 2nd Year Bachelor of Arts in Politics-History-Economics
"I wish I knew that it is okay to not do as well (grade wise) as you thought you would. Your first year is an adjustment in so many ways, so it is okay if your grades don't stay as consistent as they were in high school. You're adapting, learning, exploring and more! Be gentle on yourself. I also wish I knew the proper format for citations. I wish I knew how to organize my citations at the end of my papers (hanging indents, double spacing etc). It is super important to know how to format all the various forms of citations." -Shaylyn Notenbomer, 4th Year Bachelor of Arts in English
"I wish I knew not to be so hard on myself! Keep working hard and don't let one bad mark get to you. It's your first year and you have a lot to learn. You'll figure it all out :)" -Erycka Bermido, 4th Year Bachelor of Science in Biology
"I wish I knew that you don't need to take five courses right away...or ever, that failure is an option, that you are allowed to have fun, that you don't have to be afraid to reach out for help and that although you might have requirements and necessary classes to take, be open minded and find classes you like or might feel interested in." -Noku Mpofu, 4th Year Bachelor of Arts in Psychology
I hope hearing from senior students has brought peace to the worries, stresses and the confusion university brings. We are all in the same boat and all want to support one another! If you are worried, anxious or stressed I advise you to talk to our amazing student life staff, your program advisor, or, if you are a prospective student, your admissions counselor. Remember, you got this!
Take Care,
Kena