Back to Blog
Valentines Day 2017
Feb 14, 2017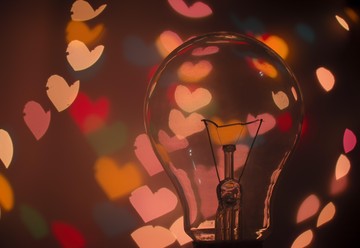 Dear Future Students,
Happy Valentine's Day! King's is make a big splash today with special events hosted by King's Students' Association that are focused on learning to love yourself. This got me to thinking about things to do around Edmonton that will help you to feel the love. So take my list and grab a friend, your significant other, sibling, or really anyone who makes your heart happy and check out these epic events happening around Edmonton:
1. Heart Pizza
Pizza 73 and Boston Pizza are both offering heart shaped pizzas. While our days of eating dinosaur shaped chicken nuggets may be behind us, food that's shaped like things that aren't food will forever be awesome.
2. Skating
For the hardcore skating fan there's the Silver Skating Festival that started February 10th and ends February 20th. At the festival you can be amazed by the culture, various skating related competitions, and of course by the Silver Skate Folk Trails. The festival is free for anyone to enjoy, but another notable free skating opportunity is at City Hall Plaza where everyone is welcome to dance to retro music, skate, enjoy a cup of hot chocolate, and roast bannock.
3. Footloose
Kick off your shoes, sit back and let this Tony-nominated musical wash over you while you're simultaneously mesmerized by incredible choreography. John L. Haar Theatre is the place to be this February 14th if you want to share your love of musicals with your valentine.
4. Pet Store Excursion
You don't need a special occasion to drop by a pet store and make a fuzzy creature's day (and your own!). Petland typically has cat rooms where you can play with friendly feline that's up for adoption. As an added bonus, if you ask nicely even the caged animals (like the sugar gliders) can be held. What a perfect way to spread the love.
So what'll it be? Heart-shaped pizza, skating, a musical, cuddles from an adoptable friend or all of the above? Whatever you decide on and whoever you decide to grace with your presence, I wish you the very best. May you never doubt how loved and important you are.
Stay Golden,
Marissa