Back to Blog
Vegan Thanksgiving Recipes
Oct 10, 2019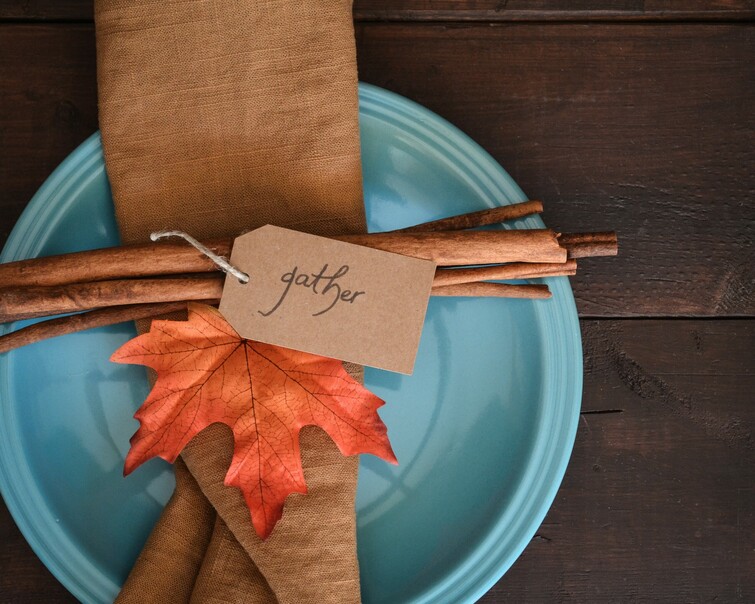 Thanksgiving weekend is finally here! I always look forward to thanksgiving weekend, not only because it's a nice break from school, but also because of the fun times with family, and of course, thanksgiving dinner! I've mentioned in previous blogs that I've been vegan for a little while now, but this is my first thanksgiving being fully vegan! I was in need of some good vegan recipes for thanksgiving dinner, so I thought I'd do some digging and share what I found! Even if you aren't vegan, I hope you try these recipes out!
The first recipe I found was a kale salad! I love kale, it's a staple in my diet, so why wouldn't I include it in my thanksgiving dinner!? With lacinato kale, cranberries, and pecans, this salad makes a perfect starter to your thanksgiving dinner.
For the main course, try falafel with cranberry pear dip. This is the perfect replacement for turkey, because falafel is loaded with protein! This recipe is super easy to follow and can be prepared in 25 minutes. In addition to the falafel, make this sweet potato casserole a part of your main course as well. I've tried this recipe a couple of times now, and it never fails! This is the kind of dish that could be put in the dessert section if we wanted, it's just that good! To complete the main course, I also included this green bean casserole. This is a recipe I haven't tried myself yet, but it looks delicious! The casserole is made up of green beans and mushrooms in a creamy sauce, topped with fried onions! Yum!
Now for the best part, dessert! At my house, apple pie and pumpkin pie are the staple thanksgiving desserts, so I needed to find a vegan version of these classics! I found an apple crisp recipe called "The Best Vegan Apple Crisp", and it looks like it will live up to that name. To try something a little different than your classic pumpkin pie, try these cute mini pumpkin pies this year! You can also give this coconut whipped cream a shot while you wait for the pies to cook!
I hope you all have a great weekend filled with fun, relaxation, and food! Let me know in the comments if you try out any of these recipes!
                                                                                                                                                                      Happy Thanksgiving!
Kaleigh