Back to Blog
Virtual Visit Events
Oct 13, 2020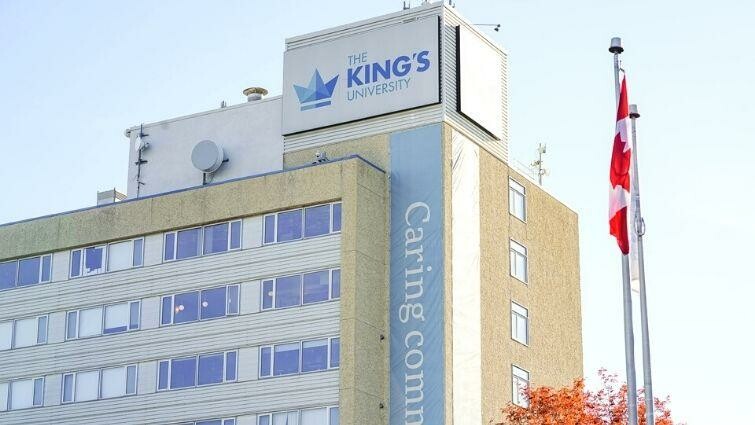 While working in the admissions office the past couple of years, one of my favorite parts of my job has been meeting prospective students and welcoming them on campus. While we can't necessarily welcome prospective students on campus in person this year, we definitely still want the opportunity to meet students and introduce them to what King's is all about. This year we have creatively come up with ways to invite students to "see" King's. We have a variety of virtual visit events planned!
Virtual Open House
Our open house is October 24 from 10 a.m. to 2 p.m. Guests must register in advance to receive the event's Zoom link. When prospective students register and attend the open house, they will get the chance to apply to King's for free ($70 value). There is also a draw to win a $1000 tuition rebate! Students who attend will have the opportunity to go on virtual tours and meet professors and admissions counsellors.
Virtual King's View Friday
This is a great opportunity for prospective students to learn all about King's through presentations including King's 101 and a Q&A with admissions counsellors. Attendees can also go on a virtual campus tours, as well as meet professors. This event is October 23 from 1 to 3:30 p.m. Guests can register online here.
Virtual King's Encounter Weekend
This is an immersive weekend experience for prospective students. Guests will be matched with a student host from residence and will get a peek into what residence and on campus life is like. Students will also have the opportunity to engage with faculty members and admissions staff. This is a two-part event which will start at 6 p.m. on Thursday November 19 and will end at 3 p.m. on Friday November 20. Guests can register online.
Virtual Music King's View Friday
Music King's View Friday is a day full of activities geared towards students who are already studying music privately, through a public program, or in high school. Students will have the opportunity to meet the King's Music Faculty, attend classes and sit-in on Noon Tunes, a lunchtime performance by faculty, alumni, and students. This year's Music King's View Friday is November 6 from 11 a.m. to 3 p.m. Students can register online.
Online Interactive Map
We have introduced a new online interactive campus map this year. It's a great way to become familiar with the campus! You can switch between the first and second floor, and there are four different types of pins on the map. These include locations, services, sustainability, and items of interest. When clicking on the pins, most of them will have a photo and a description of the location. I encourage anyone who wants to get an idea of what campus is like to take advantage of this new feature.
If you are curious about King's and want to know more, I would definitely encourage you to register for one of these events and take a look at our interactive map! I am personally very excited about these events and look forward to sharing more about this amazing school with you!
See you there,
Lindsay