Back to Blog
Winter Recipes
Jan 29, 2019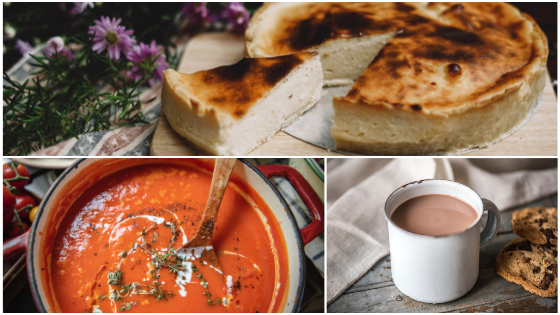 Hi Friends,
Welcome to another blog! I love food and I love warm drinks so I am super excited to be writing this blog for you. This one is different from all the other winter recipe blogs because I am going to highlight four main categories: drinks, savory foods, sweet foods and soups! Get ready to get your hunger on, and try out these recipes!
Savory Foods
Sweet Foods/Baked Foods:
Soups
Drinks
You know when it involves food and drinks, the list can go on and on. These recipes from all four categories are just to get you started! Let us know what recipes you plan to try and let us know how delicious it is!
Yours Truly,
Bianca