Theology at King's
Students in the Theology program grow to understand the truth and meaning of the Christian gospel in today's complex and often confusing world. They learn how to best examine biblical literature, develop tools for biblical interpretation, and apply this wisdom to personal and societal issues.

Students will be introduced to a variety of Christian literature, the biblical vision of the triune God and his creation, and study the attempts of Christians to faithfully articulate Christian truth in life and thought. The bible will be brought to life through studying its themes, the vision of the apocalypse, the apostles, and Jesus' life.
King's theology professors and staff are committed to:
Introducing students to themes and teachings in the Bible.
Examining past and contemporary Christian theology.
Examining the nature of ethics and the experience of good and evil in relation to biblical literature.
Exploring the theology and differences of other world religions.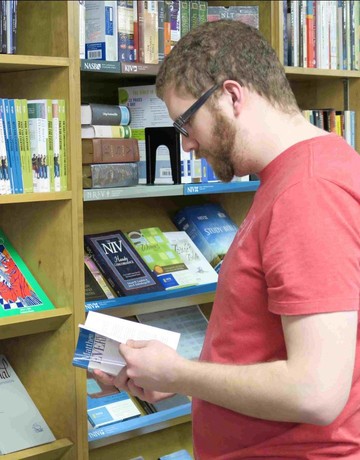 Theology from a Christian perspective
Professors give students the tools to reflect on and examine the Bible and its many themes, as well as Jesus' teachings, through a defined Christian lens. Discover how the roots of Christian belief ought to affect Christian living and truth in this current time.