Back to Blog
Why Play?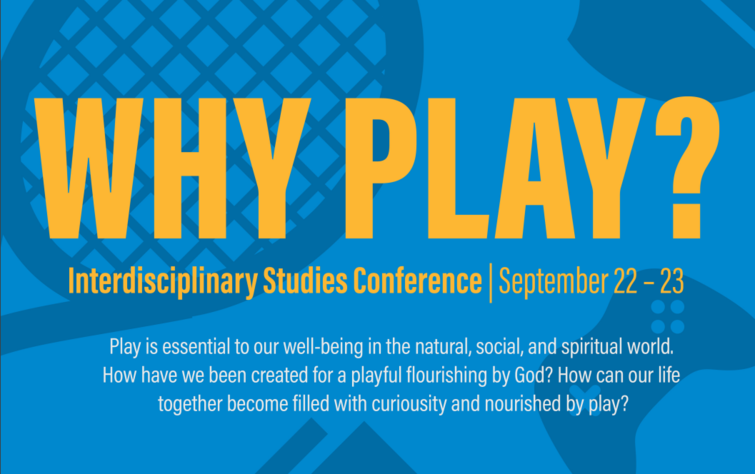 (Fall 2021)
In Isaiah 11 and 12, we are told that in the days of the reign of Jesus, all the world's past wrongs will be overcome, and people from all corners of the world will come together in praise of the Lord. More than this, the very visceral dangers, like the relationship between the lion and the lamb, will exist in peace, in spiritual empowerment, and places which blessed with a new kind of ecology; what were once considered threats will be made whole again. God will be among us and we will sing praises. When Christ has truly become the center of the community what has for long seemed a threat will be brought together in peace.
Perhaps this is the experience we need to have, and the wisdom in which we need to take part. In "Why Play?" we want to take on the experience of coming together under the "banner for the nations" in which the assembling of people from around the world will triumph over anger, fear (12:1 -2), and jealousy (11:13). People will be together in praise.
So, why play? We learn about play and play together because we see that it is an essential principle in the natural, social, academic, and spiritual world. In play, those who were long enemies will live in peace. In play, we will come to recognize the banner of Jesus, which centers us on his kingdom and opens us to God's wisdom. In play, those who have long seemed enemies can be together, and we will partake in the "Spirit of wisdom and understanding" (11:2) and with joy "draw from the well of salvation" (12:3).
Keynote Speaker:
A student outcomes-focused servant-leader in Christian education in teaching & learning for over 25 years. Susanne Huizing is adept at emphasizing academics, ethical and spiritual values, social responsibility, and personal development through her demonstrated ability in teaching excellence. As a lifelong learner with Dyslexia, she understands the need for authentic relationships, role models, and champions for Christ in our classrooms.
She received her Ed.D. in Educational Leadership, from Liberty University in 2017 with a focus on Teacher Efficacy with ESL students.  She is a wife to her best friend Albert of 33 years, mom of four adult children all living too far away, and very recently a Grammy to little Henry.