Back to Blog
Applying for Your Study Permit
Mar 17, 2017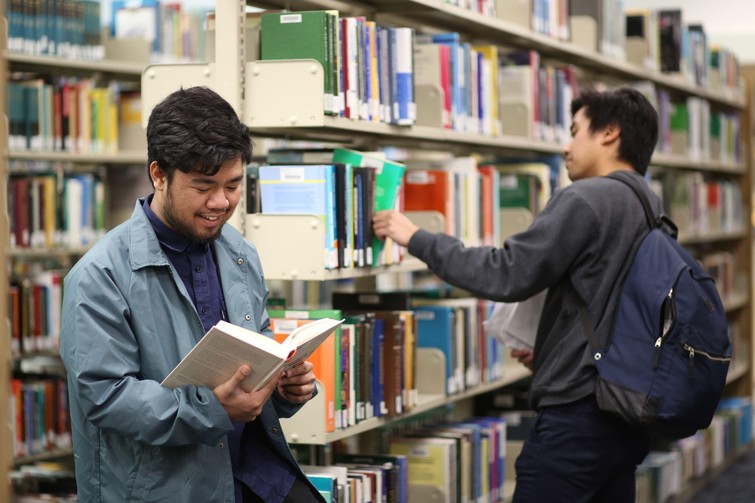 Hi International Students!
My name is YJ Montalbo. I'm an International Student Assistant (ISA) and I also happen to be an international student myself. I'm originally from the Philippines and I'm currently in my second year in the Bachelor of Arts in Politics-History-Economics program. I have applied for my student permit twice and for a temporary resident visa once. All three attempts were successful! My tips for new international students who are applying for their study permit for the first time is to pray and to start the process early.
I have to admit that prayer seems to be a cliché advice coming from a student of a Christian university. However, this is what helped me through all the waiting. Applying for your study permit can be overwhelming. In my experience, there are times that I questioned if I was going to be able to finish my application or if the study permit would arrive in time for the start of school. Without prayer, I would have lived in anxiety, but my trust in the Lord helped me to be at peace throughout this difficult process.
It is important to start your study permit application as soon as possible, as it can be a long process for some people. By starting early, I had time to thoroughly read the application instructions, find the right people to ask questions, and have enough time to gather and submit documents needed for the application. If I did not start early, then I could still be waiting for my study permit when King's classes have already started!. The point is, as soon as you get initial admission to King's, you can start your study permit application right away! So apply to King's as soon as possible (3-6 months before the start of school) so that you have enough time to receive your study permit.
Attending The King's University has been one of the best decisions of my life. Make sure you check out King's awesome International Student events, and I look forward to meeting you! And all the best on applying for your study permit.
All the best,
YJ Montalbo
Guest Blogger, International Student Assistant and 2nd Year PHE Student