Back to Blog
King's Favourite Off-Campus Study Spots
May 27, 2016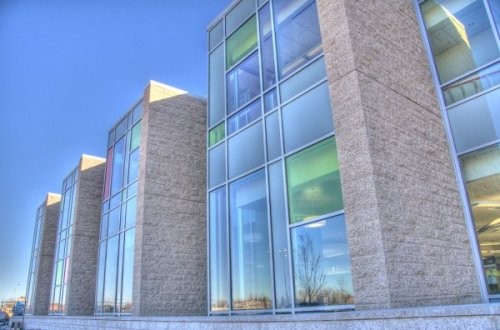 Hey Future King's students,
Last week, I blogged about some of King's best on-campus study spots, but this week, I will be telling you some favourite King's off-campus study spots. Not every King's student prefers studying on campus, and there are a few places that have become some King's favourites, both for individual quiet studying or group studying. If you are studying for those pesky high school diploma exams, try out one of these awesome study spots, and who knows, you may even meet a King's student too! 
Capilano Starbucks
Besides our on-campus coffee shop, The Level Coffee House, the Capitano Starbucks is the number one go to place that you'll see King's students, profs and staff at. With t's close proximity to King's and its delicious beverages and treats (which are especially nice when the Level is closed for the summer), you are bound to see at least one member of the King's community at this Starbucks either studying or working.
Remedy Café
Remedy Café is a great place for group studying! With four locations across Edmonton, whether you are a resident or commuter student, this off-campus location provides students who enjoy "white noise" the chance to work and study with other students. Remedy is ever-popular for their delicious chai lattes and Indian fare, not to mention that they're open until midnight, which is especially helpful for those who study late into the night.
Denny's
Denny's is probably one of the most popular go to study spots for students who want to study off campus (who knew?!). Whether the Denny's off Baseline or in Millwoods, Denny's is open 24/7 and provides non-stop coffee. You aren't a true King's student until you have experienced studying at a Denny's at least once into the early hours of the morning.
Strathcona County Library
If you are the type of person who wants to get some serious studying done, you should definitely check out the Strathcona County Library in Sherwood Park. Approximately a 10 minute drive from King's, this library is great for students who want to do some serious and quiet studying. It's easy to get to and is close to a shopping centre with loads of places to eat for when you want a study break.
Manulife Building
If you haven't heard of the Manulife Building, this building is connected to City Centre, the shopping centre in Downtown. This is a great place if you want to have some peace and quiet while you study and it is super easy to get to by bus. Although it is the quieter part of the shopping centre, it is still connected to the main City Centre, where you can go shopping, as well as grab a bite to eat during a study break.
Although these are not all of the possible places to study off-campus, these are just a few of the places that many King's students enjoy studying at. Whether you prefer to study on campus, off campus or even in your bedroom, make sure to find a place that works best for you!
All the best!