Back to Blog
Fun Facts about King's
Jan 20, 2020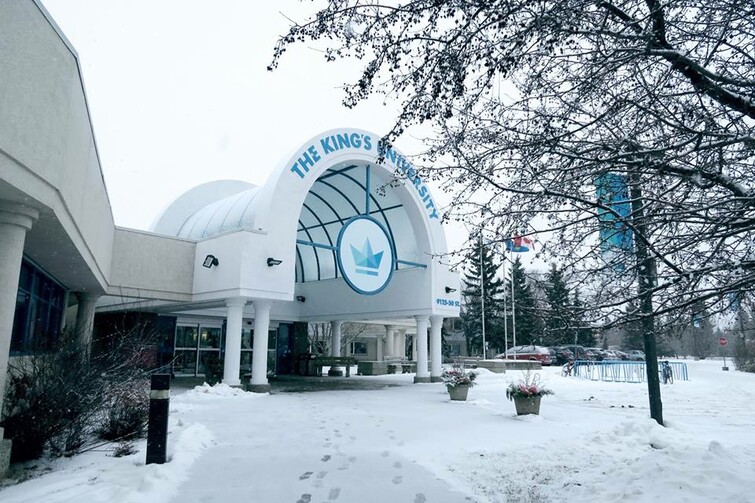 Whether you're a current student or just thinking about King's as one of your post-secondary options, there are probably some cool things about us that you may not know! Here's a short list so you can learn more:
Did you know the first graduating class of King's in 1987 consisted of only 4 students!? We've grown a lot since then!
At King's we have a research center called King's Centre for Visualization in Science (KCVS), which provides digital learning resources used by well over a quarter million students, educators, and the public from over 100 countries each year. It is directed by Dr. Peter Mahaffy, a chemistry professor here at King's. KCVS recently released, for free global use, a peer-reviewed interactive simulation built to help citizens move from polarization to action in tackling climate change!
KCVS and Dr. Peter Mahaffy made scientific contributions to the Organization for the Prohibition of Chemical Weapons (OPCW), recipient of the 2013 Nobel Peace Prize!! They created a comprehensive set of web materials to explore the beneficial uses, misuses and abuses of multi-use chemicals, both historically and presently. How cool is that?!
Did you know that at King's we offer FREE parking? This is a huge bonus, especially for our commuter students.
Two of our professors, Dr. Peter Mahaffy and Dr. Arlette Zinck, were selected to receive the 3M National Teaching Fellowship in 2008 and 2018, respectively. This award recognizes Canadian teachers who show exemplary education leadership and teaching in universities and colleges and is Canada's most esteemed post-secondary teaching award. Each year, the fellowships are given to no more than 10 professors. Our professors really are amazing!
Did you know that King's offers an Interdisciplinary Studies Conference that is free for the public? For two days each term, regularly scheduled classes are cancelled so that the entire campus community can gather to explore questions about our world--questions that help us consider how to build a more humane, just, and sustainable world. It's a space to make connections between what you are studying and the real world, to step back and look at the big picture, and to explore timely social and cultural issues. Our next conference is taking place on January 22 and 23 and it's titled "For Love or Money? Vocational Wayfinding".
I hope you enjoyed learning some more about King's! Explore our website or come visit us here on campus to learn more!
                                                                                                                                                   Kaleigh