Back to Blog
Packing For University: Everything You Need to Know
Aug 17, 2018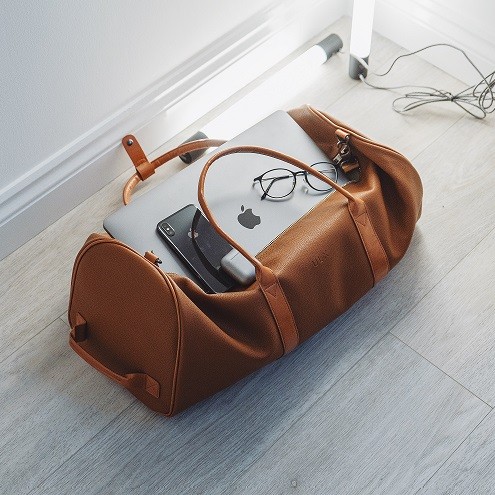 Hello friends!
With university right around the corner, it is probably beginning to be an overwhelming time. What do you pack? Are there tips? What are the essentials? Now don't freak out too much, it's still summer and I am still here with another blog to try to help you with all the possible things you need to know when packing for university. Shall we begin?
Checklist
⬜ Documents:
These are all important as you are moving from home to your dorm. Make copies and keep them all in one place. These include passports/some form of ID, all university documents, student finance documents, bank details, cards and insurance cards.
⬜ Electrical Equipment:
Chargers, laptop, headphones, styling tools, extensions, speakers, external hard drives, USB, printer, camera, iron, Keurig, mini fridge, television.
⬜ Clothes
⬜ Academic Items:
Tape, planner, tacks, paper clips, highlighters, stapler, sticky notes, scissors, binders, paper, books.
⬜ Personal Items:
Toiletries, mini first aid kit, medicine/vitamins, nail cutters, wipes, sunscreen, bug spray.
⬜ Bedroom Items:
Duvet, bedsheets, pillows, pillow cases, clothing hangers, storage bins, laundry bag/basket, alarm clock.
⬜ Bathroom Items:
Soap, shampoo, body wash, razor, towels, toothbrush, floss, mouthwash, tweezers.
⬜ Others:
Batteries, umbrella, playing cards, decorating items.
Tips
Bring a hamper for your laundry so you don't go lugging your dirty clothes in a plastic bag from floor to floor to get to the laundry room!
Bring as many things from home that make you happy and remind you of good memories. You will be homesick at some point and these will help you.
Set your parents up with a skype account or teach them to do facetime so you have access to them whenever and wherever.
Bring some earplugs. They are a game changer
Stock up on healthy snacks and fill your mini fridge up!
Label all your items beforehand (such as shampoos and conditioners)
I promise you the move will be a bit overwhelming but supports from your friends, family and your fellow student blogger here, will help ease that feeling a little bit more. Transitioning into residence is definitely a positive new journey in life. Check out residence life at King's, and more information on moving into residence!
Yours Truly,
Bianca