Back to Blog
Things To Do in Edmonton Over Reading Week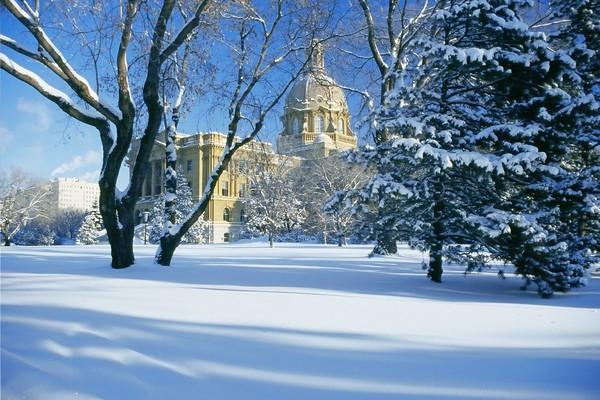 Hey King's!
Staying in Edmonton over reading week? Looking for something fun to do? Well look no further - here are a few things that you can do to fill your time (because we all know that reading week is not actually meant for homework, it's meant for having fun)!
1. Check out the Ice Castle.
The beautiful structure is in Hawrelak Park, and it is a work of art! You have to buy tickets to get in, but if you purchase them online before you go, you can save some money (which is something that university students will definitely appreciate). See for yourself what can be made out of icicles and water, and don't forget to try the ice slide before you leave!
2. Skate the Freezeway.
Located in Victoria Park, the Freezeway is a 400m long artificial ice trail loop that extends from the existing skating oval. This project was first started this year and will hopefully grow to become a longer trail in future years. So grab your skates and head out to see what the trail is like!
3. Visit Churchill Square.
With events and activities happening at all hours during the week, Churchill Square (in front of city hall) is a great place to go to enjoy a leisurely skate, games (like table tennis, ball hockey, giant checkers and giant chess) and live entertainment on Sundays.
4. Go to the Silver Skate Festival.
The festival runs from Feb. 12-21 in Hawrelak Park. With attractions such as a Snow Sculpture Symposium, a Zombie Run, Fire Sculpture, Snowshoes Races, Winter Sports and more, you are sure to have a great time!
5. Watch Improv at the Wildfire Festival (Rapid Fire Theatre).
The WildFire Festival is an improv festival for students from all across Alberta and runs until February 27.
6. Take a Tour of Government House.
Tours are free on Sundays and holiday Mondays (a.k.a. Family Day), so... you have a two day window (Feb. 14-15) to take in a free guided tour of this historic building.
7. Free admission to the Alberta Art Gallery on Family Day (Feb. 15)!

The AGA will be open from 11 a.m. - 5 p.m. and will have a variety of family-friendly activities themed after their current exhibitions.
So, now that you know about these cool things going on in Edmonton, you have the perfect excuse to put off your homework for a little longer.
Enjoy your reading week!