Why Study Business at King's?
Established in September 2014, the Leder School of Business is Western Canada's Christian business program of choice. As part of The King's University, the business program prepares students for success in a rapidly changing world.
Business equips students with the knowledge they need to pursue a better world through entrepreneurship, owning a business, managing funds as an accountant, and more. Efficiency, stewardship, ethics, and problem solving are core attributes of our program. Courses are carefully grouped together to create meaningful specializations that allow students to focus on what they're most interested in.
The business world is a practical one, and your degree should be too. That's why King's Business program focuses not only on the theory and underlying assumptions behind business, but also on providing students with real world experience through internships and global travel opportunities as well as employable skills in accounting, management, leadership, finance, and more.
On top of employable outcomes, students of King's Business program can expect to be challenged academically. Courses in Statistical Analysis, Commercial Law, and Applied Business Simulation will test your deliberative skills and provide an incredible foundation for wherever your future takes you.
Leder is preparing students to apply business knowledge to positive change in society. Students are encouraged to think beyond the bottom line.

Daniel Wassenaar, B.Com. '17
The business program at King's prompts students to focus on ethical practices that inspire community.

Connor de Groot, B.Com. '17
Director of Operations,
Good Coffee
King's business professors and staff are committed to:
Preparing students to enter the business world as leaders who not only do business well, but do good through business.
Pursuing a holistic learning of business, augmenting the study of business with liberal arts studies that more fully inform the practice of business.
Providing immersive education that combines theory and practice to give students opportunities for service learning, mentorship, and education in an international context.
Integrating how Christian values such as compassion, courage, justice, faith, and hope inform and animate doing business well.
Partnering with business schools around the world to provide global learning opportunities.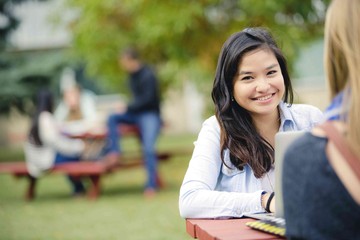 Business from a Christian perspective
Our students are a diverse group who enter the business world as leaders and are prepared to do business differently, impacting the world. We believe faith matters in how we go about doing business. The skills and knowledge students take with them into their career are important, but using them in an ethical way is essential.

Business faculty ensure Christian values are imbued in all courses. We believe our faith should help shape people, society, and the environment. Ultimately, we believe that our world and institutions need individuals who are able to make smart, practical decisions that also bring glory to God.