Bachelor of Education - Elementary Program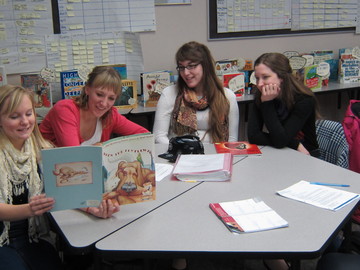 The Elementary Education program offers a sound mix of theory and practice, developed within the context of a caring community. Because our Elementary Education program has a maximum enrollment of 35 students per year, you will receive very personal attention from your professors, including practicum supervision.
"At King's Christian values permeated all my courses, even my mathematics course advocated social justice.  There is great beauty in small places." - Judy, B.Ed. '11, currently teaching in the Edmonton Catholic School District.
The program highlights a minimum of 17 weeks of teaching practicum, which include one week of startup procedures at the beginning of a school year, as well as four weeks of 100% teaching time in the classroom.  During the second term you will also take week-long modules on various aspects of the elementary curriculum taught by master teachers currently in the school system.
Graduates from our program consistently rank among the best teachers in the province.  They are  eligible to receive professional teaching certification from Alberta Education and are eligible to teach in elementary/junior high school classrooms in Alberta, Canada, and around the world.