Education Program Faculty and Staff
Our faculty members are also dedicated scholars with research agendas who believe that teaching and research inform each other.
In addition to our experienced faculty members, we have master teachers who provide week-long modules on various aspects of the elementary and secondary curriculum.  These master teachers bring skills and insights directly from their current practice in  elementary and secondary classrooms.


Haveman, Jana
Education Field Services Manager
P: 780-465-3500 Ext. 8112
F: 780-465-3534
Key, Dr. Scott
Associate Professor, Education
P: 780-465-3500 Ext. 8166
F: 780-465-3534
View Bio
Hull, Dr. John E.
Emeritus Professor, Education
P: 780-465-3500 Ext. 8019
F: 780-465-3534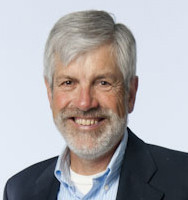 View Bio
Den Boer, Lloyd
Dean of the Faculty of Education, Associate Professor, Education
P: 780-465-3500 Ext. 8113
F: 780-465-3534
View Bio
View Bio
View Bio
Stieva, Bernice
Assistant Professor, Education
P: 780-465-3500 Ext. 8183
F: 780-465-3534
View Bio