Environmental Studies at The King's University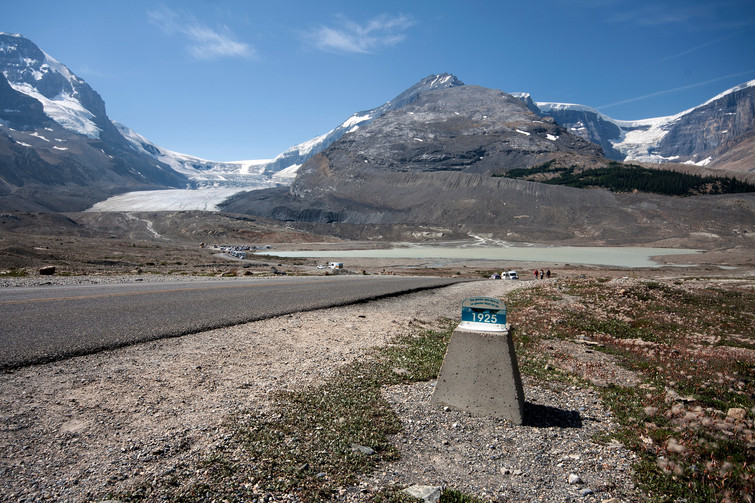 The Environmental Studies (ENVS) program at King's is unique. It's available as a major in both a four-year Bachelor of Arts and four-year Bachelor of Science degree. ENVS certificates are also available. Specializations in the Environmental Studies program are available in Biology, Business Administration, Chemistry, Computing Science, English, Philosophy, Politics and Economics, Psychology, Sociology, Social Sciences, or Theology.
No matter which specialization interests you most, you'll be exposed to big picture ideas about the environment and have the opportunity to acquire the technical skills employers are looking for. Students also participate in a 13-week internship to help you apply coursework to real life situations and prepare you for future careers.
"Going to the Western Division Canadian Associate of Geographers conference [through ENVS] has been an amazing opportunity for me to network with people from other universities, gain experience presenting academic research, and building strong relationship with my peers." Kara Letain, Alumna (B.Sc. in Environmental Studies, 2017)
Careers and graduate studies
The environmental sector is one of the fastest growing areas for employment in Canada! Students have pursued careers in environmental protection, conservation, natural resource management, and work in the natural resource industry. Job search training is provided prior to internships, and job search support is available to students in their final semester. Others have pursued graduate/professional programs and academic research in everything from environmental law and business to the natural sciences.

Accreditation
The Environmental Studies program is accredited by the Province of Alberta through the Campus Alberta Quality Council.

The BA and BSc in Environmental Studies have been granted national accreditation by the Canadian Environmental Accreditation Commission (CEAC), the certifying body of the Environmental Careers Organization (ECO Canada). King's BA degree was the first university program in Canada to be awarded accreditation by CEAC. This level of accreditation allows King's Environmental Studies students to pursue certification as an Environmental Professional (in training) or EPt. All of King's ENVS graduates are eligible for the one-year reduction in the work experience needed for the EPt designation.
King's Environmental Studies faculty and staff are committed to:
Giving students the critical thinking to understand how our society impacts the environment and how we can reverse the harm.

Providing opportunities to examine interactions between humans and the surrounding environment (animal populations, plant life) and how these interactions are managed.

Providing field training and off-campus studies to

get students involved in hands-on experiential learning to prepare you for your career.
Environmental Studies from a Christian perspective
Our world belongs to God, and scripture talks a great deal about humanity's role in taking care of His creation. The professors approach environmental studies with faith-based ideas of stewardship, care-taking, and priority-setting in mind.

Students will also consider how humans are dependent on creation, and the psychological consequences of our environmental problems will be examined from a Christian perspective.


Stay in touch
Follow us on Facebook and Instagram. The links below highlight the annual Fall and Spring newsletters about off-campus field trips, highlights from student summer work internships, faculty and alumni updates, environmental club updates, news, and other information on ENVS.