Internships
Between your third and fourth year, both the BA and BSc ENVS program involve a 13-week full-time summer internship. With support from the internship program coordinator and a pre-internship job preparation seminar, students search for and secure a position in government, industry, or a variety of Non-Governmental Organizations. Students get to directly apply their skills and gain valuable work experience.
Previous interns' experiences:
Municipal, provincial, and federal governments
Conservation organizations and other not-for-profit groups
International relief organizations
Small and large scale industry in Alberta and across Canada
See some examples below!


2018 Highlights
Karambir Singh (Biology Concentration)
Karambir is a student in an Environmental Studies program with a concentration in Biology. This summer he worked as a Student Wildlife Technician with the Canadian Wildlife Services (CSW). Two major components of his work were surveying Alberta waterfowls and banding them. He spent the first two weeks of May working in the Edmonton CWS office sorting through 40 years of data, and then preparing for the summer waterfowl surveys. Later, he spent three weeks in the field with a team of 8 people surveying waterfowls in southern and central Alberta as they migrated northwards. Upon return, he spent two weeks in the office entering all the data that had been collected in the field. He then visited his family in Fort McMurray for a few weeks, using the vacation time that he had banked working weekends. In late July, he moved to Fairview and spent the next five weeks banding Ducks. This year 2,100 ducks were banded. During this internship he learned waterfowl identification skills, general wetland ecology, how to bait, catch and band the waterfowls. The data collected through his work was used to estimate waterfowl populations and manage the harvesting numbers. This CWS project has been ongoing for 50 years and he enjoyed being part of such an important conservation effort.
---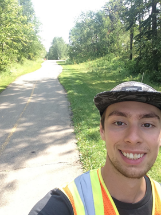 Tyler Shannon (biology concentration)
This summer Tyler worked for the City of Edmonton performing tree inventory and health assessment with the Urban Forestry department, which consisted of many different tasks throughout the summer. In May, most of Tyler's time was spent using GIS software in the field, updating the City's inventory of trees by adding trees that were removed and inputting new plantings. Tyler also assisted with Arbour Day by teaching a group of grade one students about trees and their significance. When the trees were fully leafed out Tyler assisted the 'Inventory and Assessment' team by assessing the health of all of the city trees south of the river. Tyler would drive to city neighbourhoods and then walk around and assess every tree on land managed by the City, including trees in parks, along walkways and roadways. Looking for, identifying, and documenting any diseases on the various species of trees, as well as marking and recording all of the dead trees needing to be removed. Another important part of Tyler's job was working with the public by responding to citizen-made notifications about city trees within Edmonton that might be dead. He would then either contact the citizen by phone or met with them one-on-one to discuss their concerns and then decide on the appropriate course of action to address the issue. Tyler really enjoyed his job with the city this summer and now has a much greater appreciation of, and interest in, protecting Edmonton's Urban forest.
---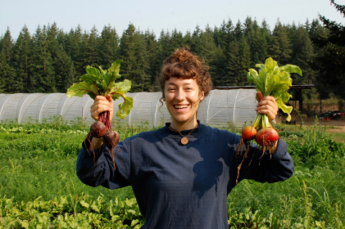 Claire Brandenbarg (sociology concentration)
Working at A Rocha Canada's Brooksdale Environmental Centre in Surrey, B.C. was a dream come true for Claire Brandenbarg. An Environmental Studies student with a concentration in sociology, Claire spent her summer there as a sustainable agriculture intern. Farming for this Christian environmental stewardship organization included growing vegetables and fruits for their CSA (Community-Supported Agriculture) program, weeding away all the pesky purslane, and learning about crop planning, irrigation procedures, and soil care. To complete these tasks, she employed her King's-honed knowledge of creation care and quickly acquired the handy knack of using a garden hoe. In addition to being committed to sustainable farming, conservation science, environmental education, the Brooksdale Environmental Centre is also an intentional Christian community. There, Claire was privileged to live alongside followers of Christ who were combining their interests and their work into impactful expressions of vocation. She found herself deeply nourished, both spiritually and physically, by the daily morning prayers and communal meals. Having spent her summer listening to the changes of the natural world, Claire takes with her the experience of 'seasonality.' She has learned when to delight in the freshness of the fields' yield and when to seal away those goodness's into glass jars, cracking them open later as evidence of the Creator's abundance and of good work done on a thriving farm.
---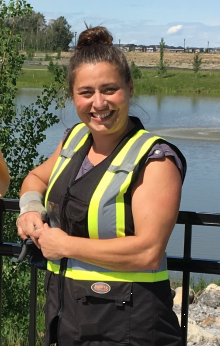 Jessica Moorhead (biology concentration)
Jessica worked for Clarke Ecoscience and Sustainability (CES) for the duration of the summer as a Field Biologist. She applied conservation and restoration techniques to help rebuild native ecosystems within the urban environment. Combining ecological knowledge into the design and landscape of projects maximizes the ecological services that nature provides.
Projects that she worked on were diverse, and included: Integrating rainwater from residential eavestroughs into a constructed wetland that incorporates native wetland plants and Invasive species control in a local wetland. Seed collection (from the river valley), germination, plant production, and potting in a nursery (which included 8,000 poplars for the new Valley Line LRT project). Research included: field data collection and assessment of biomass and soils in different soil biochar treatments in a storm-water management facility.
As a result of her time at CES, Jessica gained valuable skills for future endeavors such as: Integrated Pest Management (IPM) through removal of Noxious species with/without herbicides; preparation for construction completion certification (CCC) and final acceptance certification (FAC); vegetation assessments; research skills; and heightened ID skills of native plants.
As a Field Biologist, Jessica enjoyed bringing nature home - to the urban environment, where she hopes to continue efforts of ecological naturalization in the city of Edmonton and beyond.
---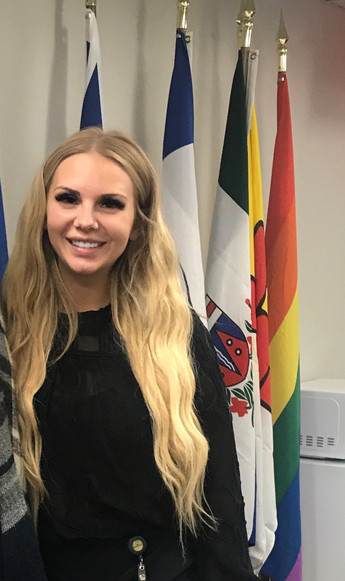 Ashley Horn (social science concentration)
During Ashley's time with the Government of Canada - ESDC Labour Program she was primarily involved with the creation and implementation of the Labour Standards backlog reduction workload management spreadsheet. Designed to help reduce the backlog of monetary complaints received by the department, and to give Technical Advisors and managers a visual tool to monitor the progress of their inspectors on open files. Other duties she conducted were trips down to the Federal Court Files to process payment orders, updating various online files, partaking in numerous teleconferences and video conferences and assisting other staff on cases.
Microsoft Excel was a software Ashley used almost daily and had become known as the excel wiz of the office, however the position allowed her to expand her knowledge of the software and its greater functions. While she considered herself a proficient public speaker, the position really pushed her comfort level, as she was required to present and speak to higher management, such as Executive Directors and ADM's. Her office was located in downtown Edmonton, inside the Canada Place building, which she felt had an extremely unique atmosphere, as she was able to see numerous ceremonies where individuals became Canadian Citizens, but also because she felt the atmosphere encouraged and greatly supported diversity.
---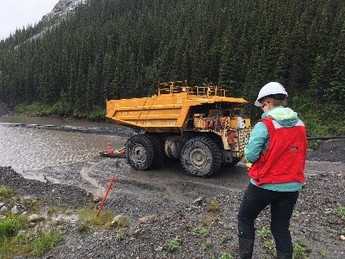 Jazmine Larocque (biology concentration)
Jazmine worked for the Alberta Energy Regulators (AER) this past summer, where she aided them in the regulation of industries including oil, gas and coal.  She lived and worked in her home community of Hinton, Alberta.  Her working area extended from Grande Prairie to Drayton Valley.  Jazmine's work day revolved around inspecting watercourse crossings, road grade verification and access control. The watercourse crossing inspections, within various watersheds, incorporated inspecting industrial water way crossings (culverts or bridges) to ensure no fragmentation of fish or erosion was present at the crossings. The road grade verification inspections were to ensure that roads, specifically in wildlife sensitive areas, were built to the proper grade classifications. The access control inspections were to ensure access control was present for operations located in sensitive wildlife zones. If any of these inspections had non-compliances present it was her responsibility to follow up with the company to ensure correction of the identified issues. Jazmine also was able to work alongside the coal operations team.
---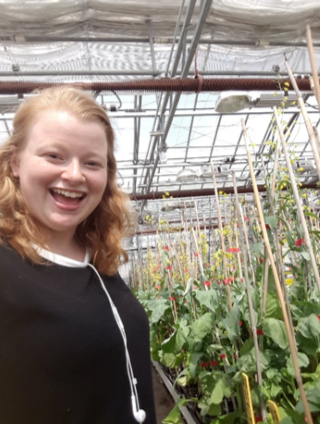 Erin Postma (biology concentration)
Erin worked as a research assistant for Pioneer Seeds this past summer in Georgetown, Ontario. This particular facility specializes in improving canola seed genetics. Erin was part of the double haploid group at Pioneer.  The double haploid breeding method is a conventional breeding method, where you breed homozygous plants in order to increase the number of plants in the next generation that has the desired trait.  Erin spent most of her summer working in the greenhouse doing a variety of tasks to bring the canola plants through their life cycle; these tasks included planting, trimming, crossing and harvesting. She also prepared the seeds to be shipped to various locations such as France and Germany. Seed preparation included many tasks such as removing the seeds from the pods and cleaning and packaging the seeds. Erin really enjoyed the work she did at Pioneer particularly the work she was able to do in the greenhouse. After her summer work at Pioneer, Erin can see herself pursuing a career in agriculture.
---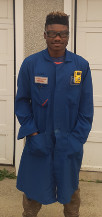 Marcel Abongbung (chemistry concentration)
This summer, Marcel worked as a lab student at Imperial Oil, Strathcona refinery in Edmonton. He worked in the spectrometry (the study of interactions between light and matter, and the reactions and measurements of radiation intensity and wavelength) area of the lab, prepping and running different samples in order to determine their elemental composition (mostly toxic components like Lead or Sulfur). The goal was to ensure that the concentration of various elements in the different samples were below the government regulated limits so that the product could be shipped to the different locations. 
The company/supervisors taught the summer students about safety and how safety precautions would apply that to everyday situations. They did Loss Prevention Self Assessments (LPSAs) and observed Loss Prevention Observations (LPOs) all the time. Also, there were a bunch of rules that came with being on site: no running, 3 point contact at all times when using stairs, always wear goggles and fire-repellent clothing on site.
A big part of the benefits Marcel gained with the job was the level of responsibility he was given over the course of the summer.  He ran all aspects of the spec lab which is one of the most important aspects of the lab. Almost all products went through the spec area because it was important to determine their metal/elemental composition.
In all, it was a great experience. He had fun working in such a positive learning environment with his coworkers.
---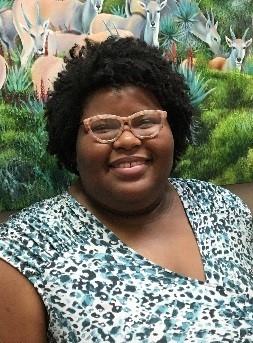 Amanda Nsofor (psychology concentration)
Amanda spent her summer volunteering at the Africa Centre in Edmonton as the Community Development Intern. She led the centre's first ever environmentally focused program where she introduced UN's Sustainable Development Goal (SDG), to both staff and community members. She was able to do this through integration and collaborative activities with other Africa Centre programs such as their Mentorship program, seniors program, and their Summer Camps. The bulk of her activities were with the summer-camp children where she used African stories on tradition and Mythology and games/arts to show how African people care for the earth. She explained to them the Environmental Studies program she is doing at King's. Amanda also gave them tips on how to be more sustainable in their homes. She held a workshop with the older youth at the centre describing the SDG's and spoke about Responsible Production and Consumption. She ended her Internship with a team building/service learning tree planting activity for the Africa Centre staff and community members. Amanda enjoyed her time at the Africa Centre and learned a lot about what sustainable development might look like for African Countries.
---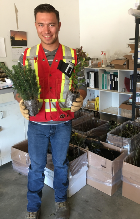 Joshua Kirylchuk (biology concentration)
Joshua worked for Lac La Biche County for the summer months as a Weed Inspector. He assisted the county's efforts in promoting sustainable agricultural practices.  His main responsibilities were to take inventory of all the crops in the county, spray noxious weeds growing on agricultural land/road sides, perform club-root sampling, exterminate agricultural pests, and plant trees. With the extensive training from the County and his knowledge from Biology / ENVS courses at The Kings University, he was able to apply the necessary leadership tactics and communication skills required for this weed Inspector position. Occasionally he would get confronted by frustrated land owners, approaching him when he was spraying. He would handle the situations by being relatable and explain the chemicals they have were using were intended for a specific outcome. He would interact with County employees daily and record where noxious weed patches were located. He also worked under the Environmental Department at a 'Mad about Science' event where he provided fun activities for children and educated them on how they could protect their environment.  During the last month of his internship he went to all of the lakes in Lac La Biche County to do water sampling in order to monitor the blue-green algae content in the water body.
---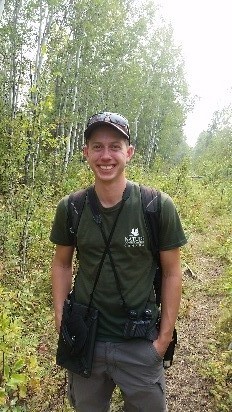 Daniel Ripmeester (biology concentration)
Daniel's passion for the outdoors made him a good fit for the Nature Conservancy of Canada (NCC)'s Conservation Intern position.  Daniel spent most of his days traversing NCC's properties on foot, monitoring for changes to anthropogenic features, noxious weeds, or other issues that may need to be dealt with such as unauthorized OHV use. He learned many important skills at NCC's Alberta-wide intern training at the beginning of the summer    including computer skills, bear awareness, safety protocols, and how to communicate with the public about NCC's work. These skills helped him perform his tasks both in the field and in the office.
Daniel's other tasks included updating NCC's inventories of fences, signs, and weeds on the properties, compiling and uploading data, preparing reports, fixing fences, talking with landowners and neighbors, and working with volunteers. Daniel worked mainly in the Beaver Hills which lie to the East of Edmonton. Due to the difficult knob and kettle topography which resulted from glacial deposits, much of the land in this area remains undeveloped and contains valuable habitat for waterfowl and other wildlife. Daniel enjoyed exploring these beautiful natural areas and working with coworkers, landowners, and volunteers who were so passionate about protecting the integrity and beauty of these areas for future generations.