Back to Blog
International Women's Day: Celebrating Female Professors at King's
Mar 02, 2021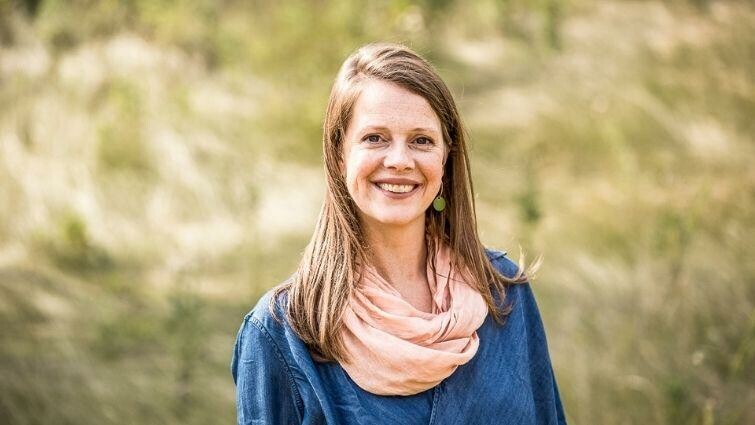 Next Monday, March 8, is International Women's Day! This is a day to celebrate the incredible achievements of women in the past and present. This year, I'd like to take the chance to recognize some of our incredible female professors at King's!
Science Department
Dr. Leah Martin-Visscher is an Assistant Professor of Chemistry. She has been teaching at King's since 2011 and was recently announced as this year's recipient of the Margaret-Ann Armour Award for Early Career Chemistry Education. This award recognizes early career educators who have made outstanding contributions in Canada to post-secondary undergraduate education in the chemical sciences, chemical engineering, or chemical technology. Dr. Martin-Visscher is committed to sharing her passion of chemistry with King's students as well as other young learners as she partakes in numerous outreach activities.
Arts Department
Dr. Caroline Lieffers is an Assistant Professor of History, specializing in nineteenth and twentieth-century social and cultural history. Her current research examines the history of disability and American imperialism, specifically with the Panama Canal. Her intent in her research is to recover stories and honour the contributions of those who are so often overlooked.
Music Department
Dr. Melanie Turgeon is an Associate Professor of Music and Choral Director at The King's University. It is because of her hard work that this year King's has been able to continue conducting choir lessons and rehearsals in person all the while ensuring safety measures are in place which meet or exceed Alberta Health Services (AHS) guidelines for post-secondary institutions!
Business Department
Dr. Tetynana Khramova is a part-time lecturer with the Leder School of Business as well as the university's Work Integrated Learning Coordinator. She works alongside Witty Sandle in the new Centre for Career and Calling in which she coordinates Business Internships and Computing Science Practicum courses. She meets with students to provide job search and internship advice that equips them to craft resumes, prepare for interviews, learn from previous work experiences, and make sense of occupational-specific information.
Education Department
Dr. Margie Patrick is an Associate Professor of Education at King's. Prior to teaching at King's, Dr. Patrick gained experience working for Canadian advocacy organizations as well as teaching grade 12 social studies. Dr. Patrick is working with a research team investigating how secondary social studies teachers in Alberta public schools teach about religion in their classes. With this experience, she is equipped to prepare and inspire future teachers at King's! 
Part of what makes King's such an incredible university is its professors. These are just a few of our amazing professors at King's. To learn more about our professors and their contributions, feel free to explore the employee directory. Remember to recognize the incredible women in your life this coming Monday.
Happy International Women's Day!
Lindsay