Back to Blog
3 Reasons You Should Attend Orientation
Aug 28, 2018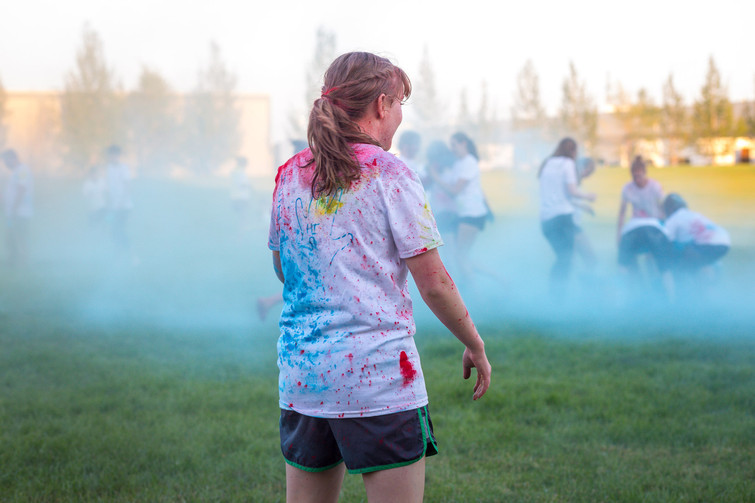 We are so close to the start of September and the start of school, which means Orientation is just around the corner!
Orientation is a great way prepare yourself for your time as a student at King's! Here are a few reasons why you should make sure you attend:
Get to Know King's

Orientation is the perfect opportunity to become familiar with our campus layout before your classes start, preventing that anxious first-day scramble to find the right lecture theatre or classroom.
There are so many services for students at King's and all too often, students who don't attend Orientation go their whole degree without really knowing about and taking advantage of them! From learning how our healthcare plan works to getting in touch with professional counselors and study/research supports, it's good to know what King's has in place to help you succeed.

Get to Know People

One of my favourite things about King's is the small community. Orientation is the best place to start your first year with some new friends and familiar faces right from the get-go! Go into your intro classes already knowing your classmates and professors! It makes a big difference.

Have Some Fun

Orientation isn't just about getting familiar with campus, services, classmates, and professors. We've got some really fun events planned for you too!
Colour Me King's is the Friday night event and it is not to be missed! Bring a change of clothes because this game involves the soccer field, your new Orientation t-shirt, and TONS of coloured powder!
We also include a Service Learning Project so that our students can start the year with some service together! Whether that's by planting trees or picking up garbage, this Saturday event is a surprisingly fun way to make new friends.
Some of you new students might not be interested in Orientation, or feel uninterested in attending all our planned events, but honestly? It's an important step in preparing for university, it's a lot of fun, and our Orientation team puts a lot of care into planning it for you.
Here are some helpful Orientation links, if you want more information!
Can't wait to see you on campus!
Emily