Back to Blog
Favourite King's Professors
Mar 02, 2016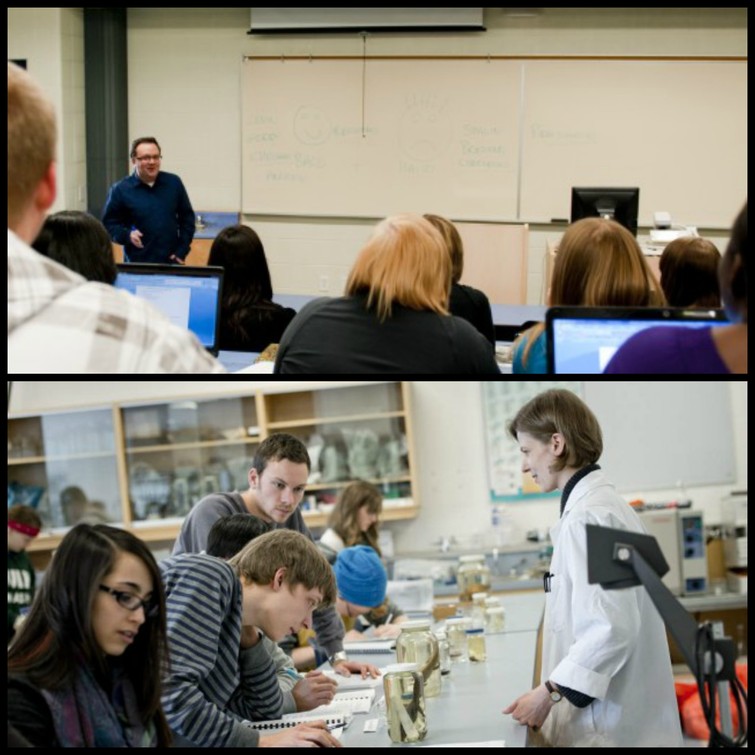 Hey Future King's Students!
Whether students take courses in their major or in another area, the professors at King's are dedicated and passionate about what they teach. Since new student course registration is just around the corner (April 1st!), here's a little insider's perspective on current students' favourite profs! Here's what they had to say:
Dr. Henry Schuurman (Philosophy)
"My favourite professor would have to be Dr. Henry Schuurman because he is so passionate about teaching Philosophy. He makes me excited about learning more about the discipline, although it is not in the same area as my major."
-Diana Barungi 4th year Psychology major
"Although I really enjoy all the profs at King's, I chose Dr. Prior as my favourite prof because of her kind, caring and joyful spirit she brings to everything. I remember in the winter semester of my second year I had my first class with Dr. Prior on two of my more difficult days. Her cheerfulness helped me to stay focused."
-Dylan Johnston 3rd year Biology major
Dr. Leah Martin-Visscher (Chemistry)
"All my profs have been amazing but one of my favorites is Dr. Leah Martin-Visscher. She's so enthusiastic about chemistry and I love that she acts stuff out to help us better understand the material! She's also just super sweet, understanding, and encouraging!"
-Courtney Streu, 3rd year Biology major
Dr. Brian Martin (Math & Physics)
"I believe Dr. Martin is definitely one of my favorites. His deep knowledge of physics and excellent teaching style encourages me to want to reach my maximum potential and grasp concepts I never thought I could. I am walking amongst a legend."
-James Pearson, 3rd year Chemistry major
"Dr. O'Coin, or more formally known as Dwayne, is my favorite prof at The King's University. Dwayne is a great teacher and uses his winning combination of humour and real life experiences to somehow make accounting classes interesting!"
-Keaven Simes, 5th year Business major
If you're considering coming to King's, hopefully knowing a little bit about a few professors will help you in your decision about whether King's is the right place for you!
All the best!