Community Engaged Research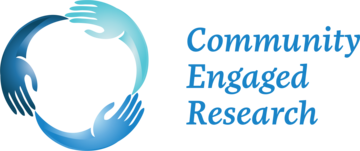 Community Engaged Research (CER) builds upon the research capacities of community partners by supporting important research initiatives.
Through CER, community partners (largely non-profit) are able to use the research capacity of King's, while directly engaging in the design, implementation, and application of research projects that address unique research needs within their given field. By working with these community partners, faculty supervised student researchers at The King's University help organizations change in positive ways.
Community Partners
propose a research question they want investigated
partner in the design of their CER project
share ownership of their CER project with the research team
benefit from opportunities that increase their research capacity
support student research in more efficiently delivering required outcomes
Students
engage in research projects that serve the community in unique and creative ways
become equipped with valuable research skills
are better able to link theory and practice in the classroom
develop positive research relationships with community partners based on mutual trust, open communication, respect, careful listening, and engagement over time
listen to and learn from different cultural and disciplinary perspectives on societal issues
co-create knowledge at the grass-roots level of society
gain confidence in working with others to address challenging social issues
develop a sense of responsibility and stewardship as citizens of their communities
Faculty
supervise, assist, and equip student researchers in their work and research
fulfil the mission of The King's University to cultivate mutually beneficial relations with our community partners
enhance their research involvement with students and community partners