Back to Blog
Volleyball coach named assistant coach for Team Canada
May 02, 2017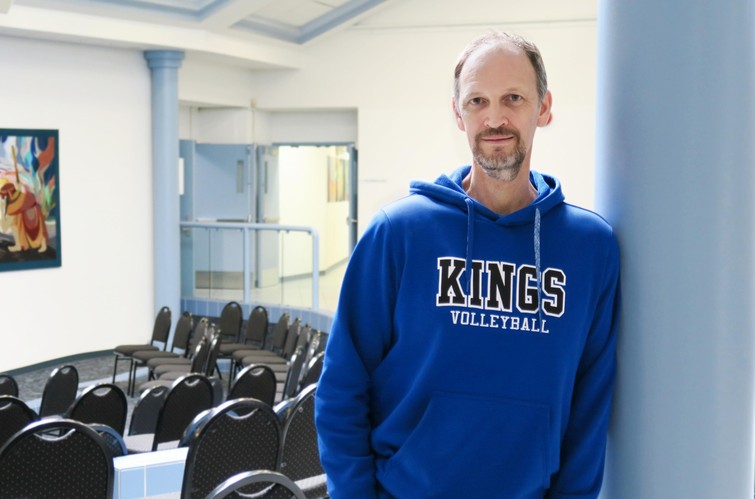 King's Men's Volleyball Coach Phil Dixon has been invited to help coach Team Canada's men's volleyball Senior B-Team. As assistant coach, he will be involved in choosing team members starting May 11.
"It's basically the feeder team for the guys who compete at the Olympics," Dixon says. "The A-Team is the team that competed at Rio last year. There are typically 18-20 players on the top team, but only 14 can travel. So the guys who don't travel will be practising with us."
Dixon says the team will consist of some of the top 20 to 28-year-olds in the country. He's looking forward to working with head coach Larry McKay, from the University of Winnipeg, who he also coached with 15 years ago when the two were involved with the Junior National Team.
"I'm looking forward to being around some of the best volleyball minds in the world, both the coaches and the athletes," Dixon says. "This is their lifelong passion – to be playing with the maple leaf on their chest – so it's a really neat opportunity for me and for King's."
Team practices start later in May and take place in Gatineau. At the end of the summer, Dixon anticipates being able to bring back some new ideas to his work as head men's volleyball coach at The King's University.