Home

>

International Students Orientation
International Students Orientation
The International Student Orientation program is specially designed for international students and anyone previously living overseas. Starting on the first day of classes, this 2-part program ensures that students receive extensive coverage on issues unique to them as they adjust to life in a different country. The program also addresses student concerns and acts as a pillar of support for international students during their first few weeks in Canada.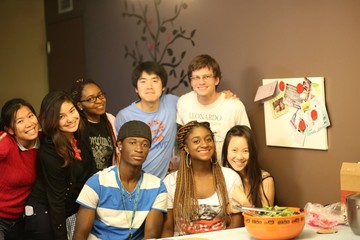 International Student Orientation
Thursday, August 31 from 4:00 to 7:00 p.m.
Connect with other new international students, and meet returning international students. Get to know the International Student Assistant you've been paired up with! Don't miss out on this Orientation where you will learn about:
Canadian fun facts, culture and practices
The International Students' Program and getting involved
Health care
Transportation
Banking and the Canadian currency
Working in Canada
Personal goal setting and expectations in Canada
Cultural adaptation and dealing with homesickness
Orientation Parts II and III give you an idea for how we have welcomed International Students in the past. Check back soon for updated information and dates!
International Student Orientation Part II: Field Trip

January 6, 2017 at 4:00 p.m. | Meet at A129 (CISP's Office)
We'll be going on an off-campus field trip to apply for your Alberta Health Care card, after which we can get SIM cards and/or cellphones at Capilano Mall.  Explore the amenities close to campus!
International Student Orientation Part III: CISP Chat
By Appointment | A129
Lastly, the Coordinator of Intercultural Student Programs (CISP) will sit down with you for a one-on-one chat in order to understand the academic culture from which you come from and to provide personalized advice on adjusting to the Canadian academic environment. This relaxed setting allows for students to freely ask questions and aims to lessen the culture shock of studying at a Canadian university. Possible topics include:   
Academic adjustments
Classroom etiquette
Group work
Time management
We look forward to seeing you there!