Home

>

International Students Orientation
International Students Orientation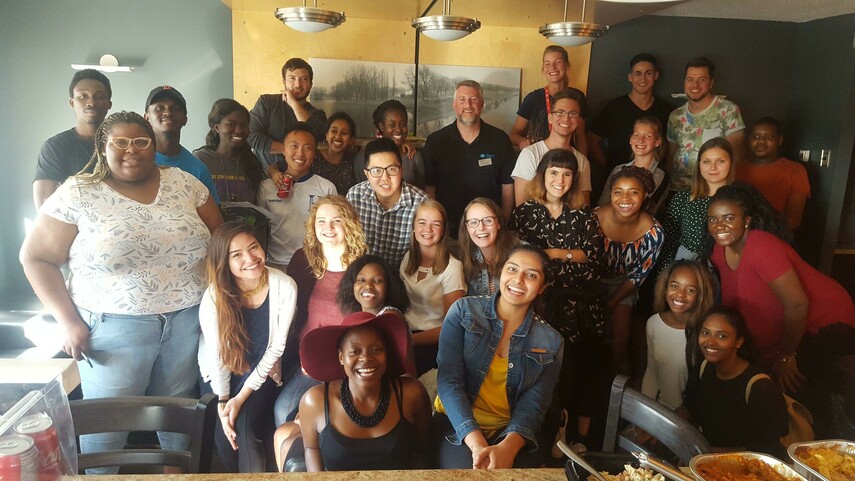 The International Student Orientation program is specially designed for international students and anyone previously living overseas. Starting on the first day of classes, this two-part program ensures that international students get all the information they need as they adjust to life in a different country. The program also addresses student concerns and supports international students during their first few weeks in Canada.
Your Online International Students Guide
To help you prepare for your arrival at King's we have created an online module you can access anywhere. Here are the steps in order to gain initial access to the page:
Make sure you have paid your tuition deposit.
Within 48 hours after paying your deposit you will receive an email from the Registry office with your student number and instructions in setting up your Webmail (student email address).
Once you have set up your Webmail you must log in to Moodle with the same login credentials as your Webmail.

 

From the Moodle home page, scroll down to find Student Resources.
Then click International Students Guide and press Enrol Me to join the module.
The International Students Guide will provide you with information regarding housing, airport arrival, getting around Edmonton, banking, getting set up on campus, and so much more!
International Student Orientation Part I
Fall term - August 29, 2019, 3 p.m., room N101
Winter term - January 6, 2020, 2-4 p.m., room N201
Connect with other new international students and meet returning international students. Get to know the international student assistant you've been paired up with! Don't miss out on this orientation where you will learn about the following:
Canadian fun facts, culture, and practices
The International Students' program and getting involved
Healthcare
Transportation
Personal goal setting and expectations in Canada
Cultural adaptation and dealing with homesickness
International Student Orientation Part II: Welcome (back) dinner

Fall term - September 3, 2019, 4:30 p.m., room 601 in the residence tower
Winter term - January 7, 2020, 4:30 p.m., room 601 in the residence tower
Get to know other new international students and meet returning students. Any dietary restrictions? Email Regina, Coordinator of Intercultural Student Programs at regina.dizon@kingsu.ca.
International Student Orientation Part III: Field trip
We'll go on an off-campus field trip to apply for your Alberta Health Care card. Then we will get SIM cards and/or cellphones at Capilano Mall. Explore what's available close to campus!


International Student Orientation Part IV: CISP chat
By appointment in office A129
Lastly, the Coordinator of CISP will sit down with you for a one-on-one chat to understand the academic culture that you came from and provide personalized advice on adjusting to the Canadian academic environment. This relaxed setting lets you ask whatever questions you need to and lessens the culture shock of studying at a Canadian university. Here are a few possible topics. 
Academic adjustments
Classroom etiquette
Group work
Time management