International Student Orientation
International Student Orientation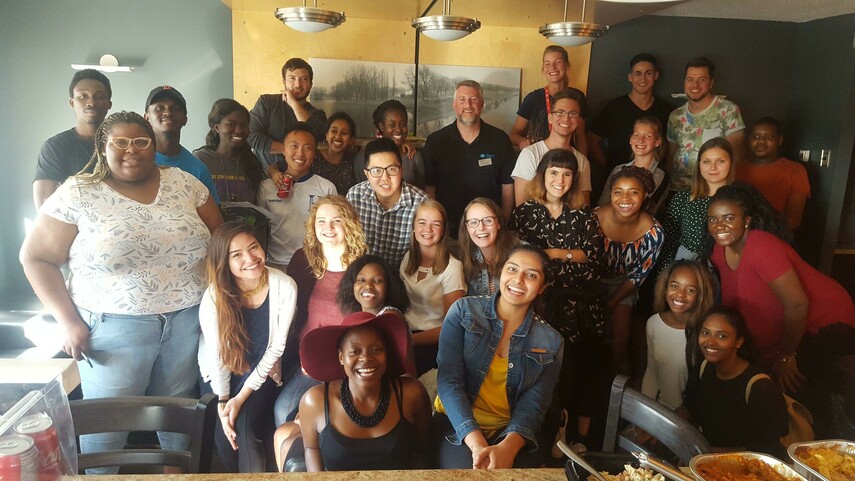 The International Student Orientation program is specially designed for international students and anyone previously living overseas. Starting on the first day of classes, this program ensures that international students get all the information they need as they adjust to life in a different country. The program also addresses student concerns and supports international students during their first few weeks in Canada.
Your Online International Students Guide
Check out the International Students Guide online before coming to King's! This will give you information regarding the campus, housing, airport arrival, getting around Edmonton, banking, getting set up on campus, and so much more. Here's how to access it:
Make sure you have paid your tuition deposit. Within 48 hours after paying your deposit, you will receive an email from your Admissions Officer with your Student ID Number.
Next, set up your student webmail using these instructions.
Once you have set up your student webmail, log in to Moodle with the same login credentials as your student webmail.
From the Moodle home page, scroll down to find Student Resources.
Then, click International Students Guide to access the module.
International Student Orientation
Fall term - August 31, 5:00 p.m. – 8:00 p.m.
Winter term - TBD
Connect with other new international students! Don't miss out on this orientation where you will learn about the following:
Canadian fun facts, culture, and practices
The International Students' program and getting involved
Healthcare
Transportation
Personal goal setting and expectations in Canada
Cultural adaptation and dealing with homesickness