Back to Blog
#IChosekings - Homeschool Student
Mar 01, 2017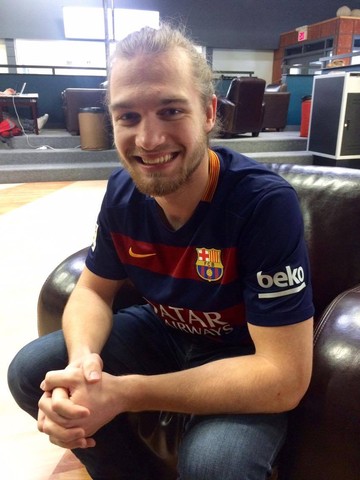 Hello there future and current King's students!
With King's Spring Open House happening tomorrow, we've been highlighting the different reasons why people choose to continue their education at King's. If you are a homeschool student who is interested in coming to King's I have great news for you! King's was the first post-secondary institution in all of Alberta to create a homeschool admissions policy – that's why the process of applying here is so easy! To give you a glimpse into what it's like to apply to King's as a homeschool student, I chatted with one of my good friends, David Flim (4th year Chemistry student) to learn about his experience as a homeschool student:
Why did you choose to study Chemistry at King's?
"That's a good question! I actually started off as a Biology major because my plan was to become a Chiropractor, but in my first year I found that I was actually much more interested in the Chem courses. I knew for sure that I wanted to take science at King's, so I just switched my major to Chemistry."
Can you describe the experience of applying to King's as a Homeschool student? Were there any advantages to King's admission process?
"Applying to King's was a breeze – King's took my transcript from my homeschool program and a letter of recommendation from the person who facilitated my program. Another school that I applied had made me write SAT's, which wasn't my favourite thing, but I didn't have to do that for King's."
What advice do you have for homeschool students applying to King's?
"Pretty much the same advice I would give anyone: stay on top of your homework, do the readings, basically just don't slack off too much. And most importantly, enjoy the social aspect. Make an effort to get connected to the community that King's offers because usually homeschoolers haven't experienced what it's like to have a school community. So, definitely enjoy the social aspect and community of King's – there are lots of ways to get connected; you can join clubs, sports teams, and the King's Science Society was great for me! I would say pursue your interests and follow your heart to become part of the community here."
If you are a homeschool student and interested in coming to King's or finding out more information, Michelle Nguyen is the perfect Admissions staff member chat with – she is our homeschool Admissions Counsellor and will help make the application process as smooth as possible for you. And don't forget to visit us at tomorrow's Open House!
Cheers,
Tara